Athens Mummy Project. Three-Dimensional Imaging Examination
---
Loading....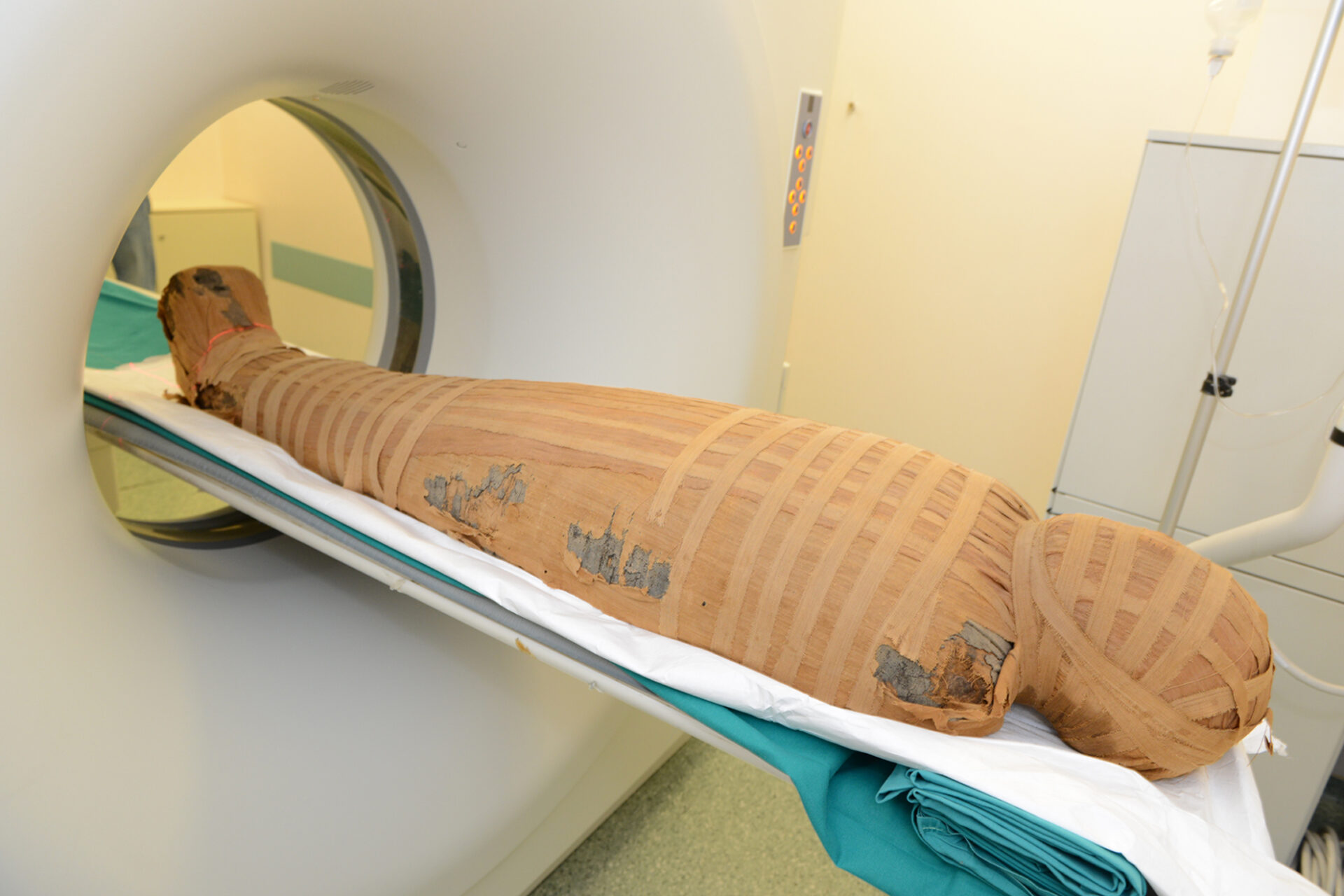 The National Archaeological Museum (Egyptian Collection and the Conservation Department) in collaboration with the Athens Medical Group and the Hellenic Institute of Egyptology launched in 2016 the Athens Mummy Project which included the three-dimensional imaging examination (Computed Tomography scan) of five mummies from the Egyptian Collection of the Museum.
With the use of Computed Tomography scan we can get useful information about the mummification process, the sex, age, physical dimensions of the person when it was alive, the diet, social status, possible diseases etc.
This research was conducted for the first time in Greece and the preliminary results were published in the scientific one-day conference "Death in Egypt. From Pharaohs to Ptolemeans", which was held at the National Archaeological Museum in 29 October 2019.