Exhibit of the month
View all past exhibits of the month
---
APRIL 2018
Eternal beloved
Loading....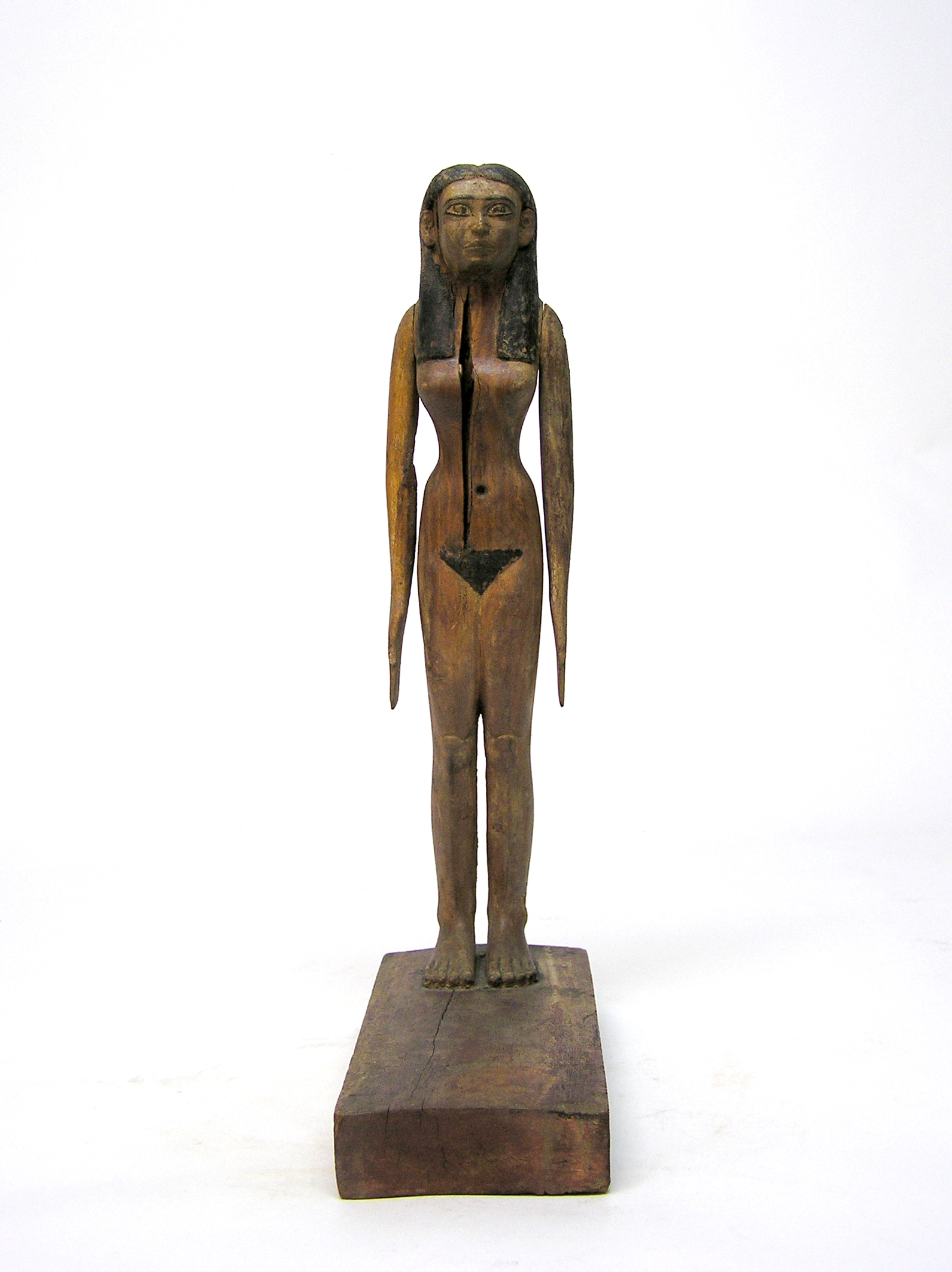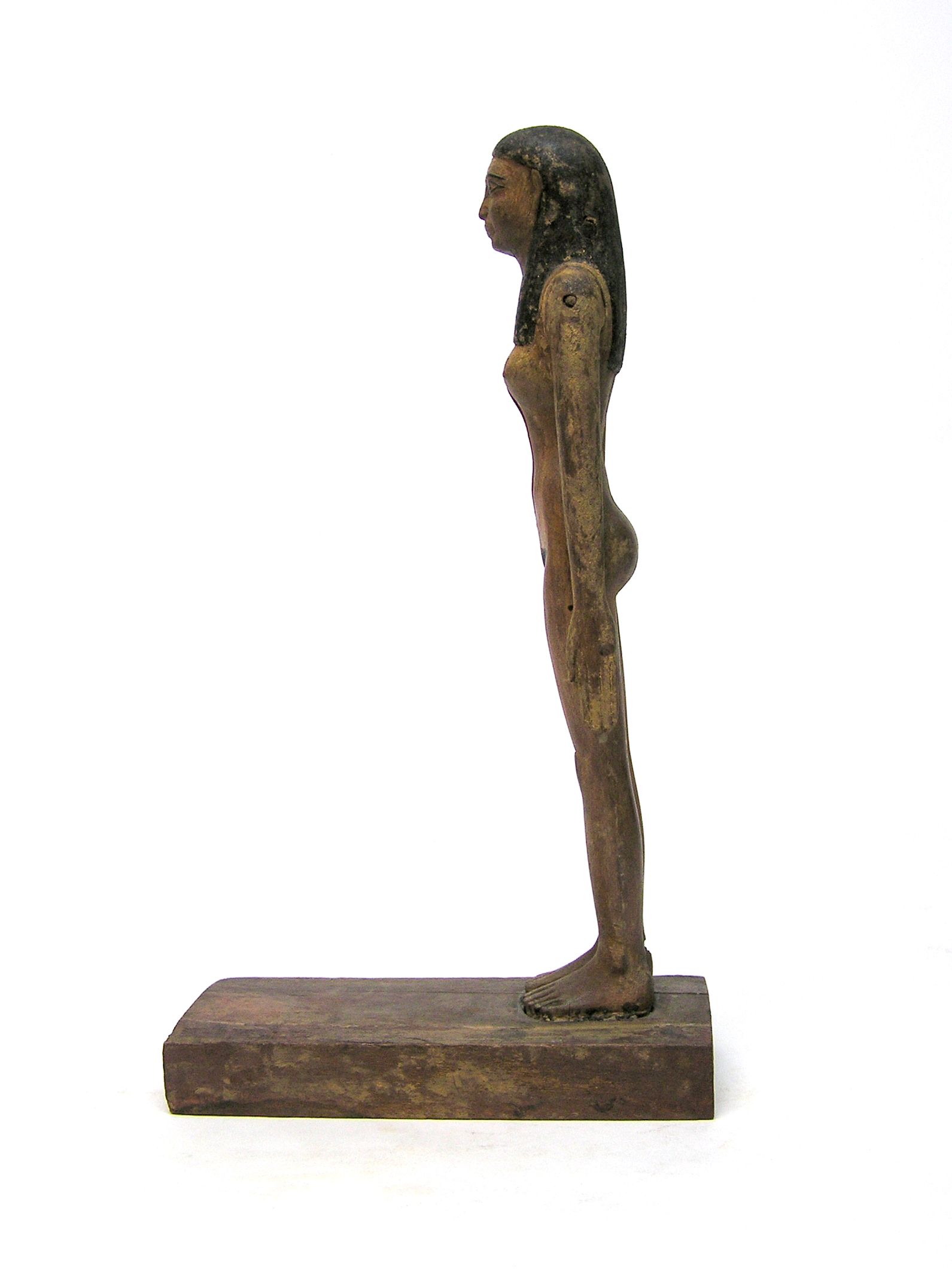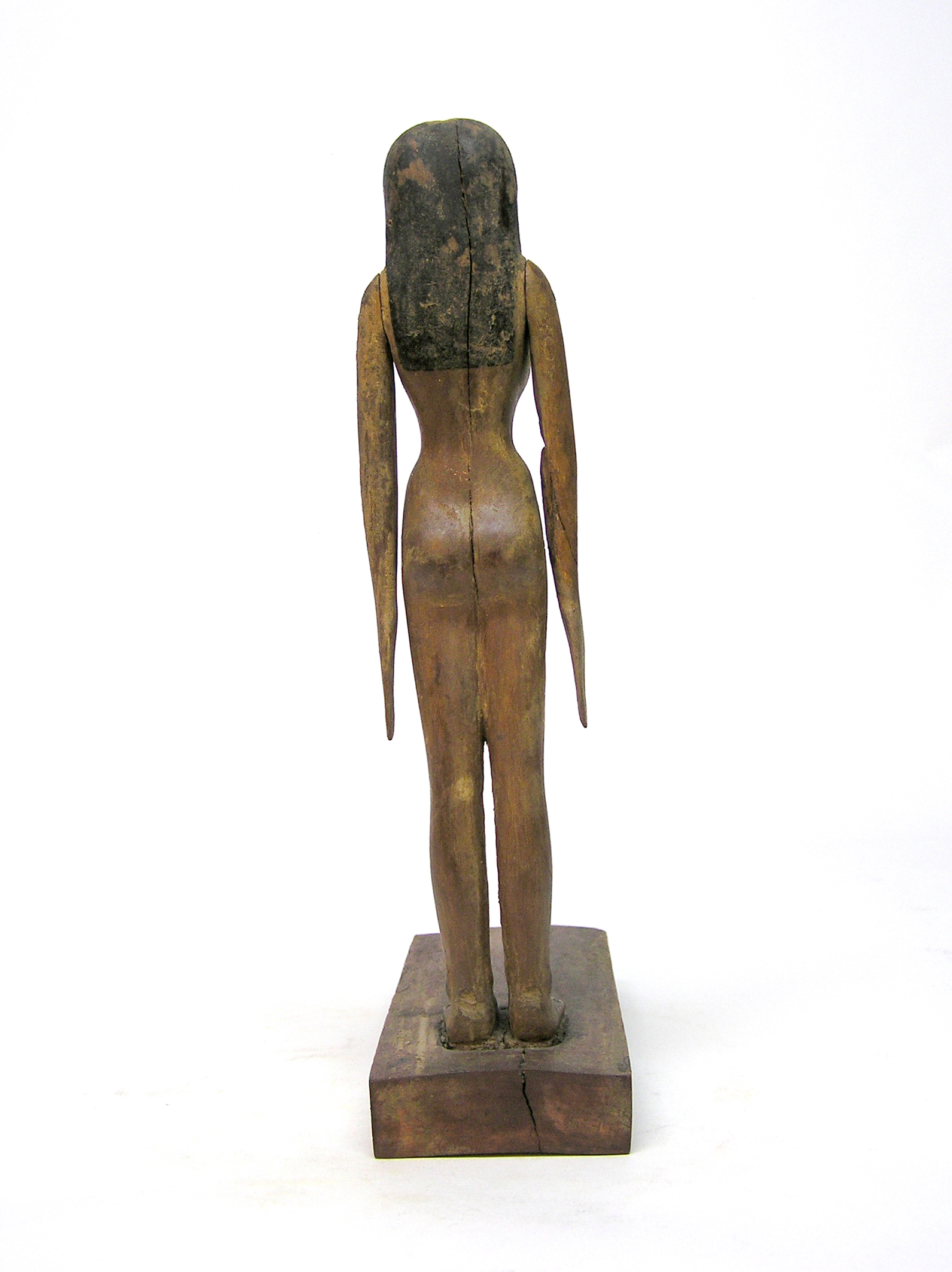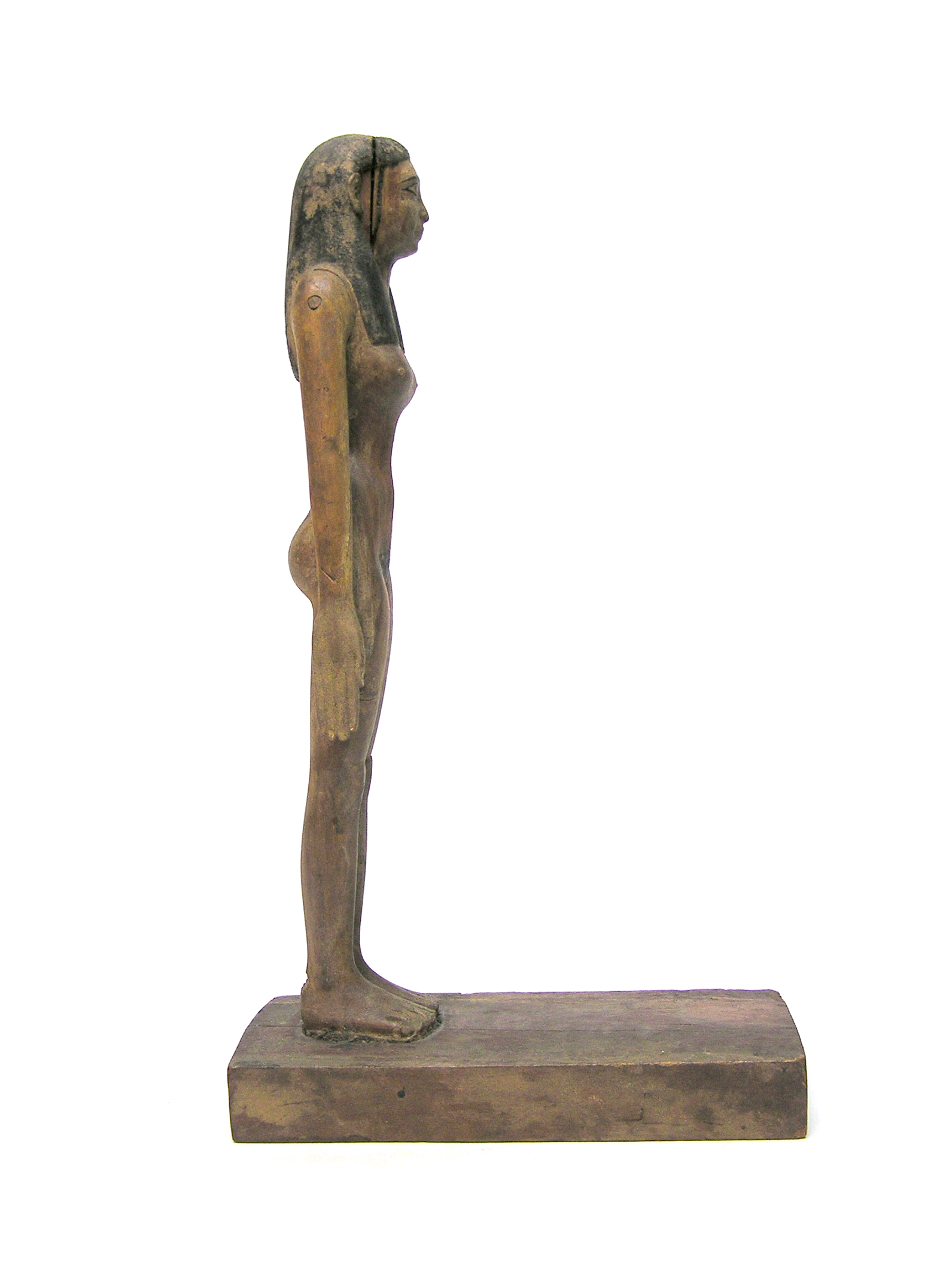 Wooden statuette of a female figure
National Archaeological Museum
Collection of Egyptian Antiquities, inv. no Ξ211
Provenance: Donation from the Collection of the Greek expatriate from Egypt Alexandros Rostovich
Dimensions: Height including the base: 28.1 cm
Date: Middle Kingdom, late 11th-12th Dynasty (2100-1782 BC)
Display: Egyptian Antiquities, Room 41, Showcase 3δ
The nude, spindly body of the young woman[1] is characterized by the small waist, the accentuated breasts, the pubic triangle and the hips. Traces of reddish-brown paint indicate the suntanned complexion of the figure.
Figurines of this type are made of diverse materials in a number of variations throughout the Middle Kingdom (11th-13th Dynasty, 2100-1650 BC). They have been unearthed in sanctuaries[2], mainly of the goddess Hathor[3], settlements, but also graves, in groups of three or more articles.
Although the exact use of these figurines remains unknown due to the polysemantic Egyptian symbols, the eroticism which they emanate indicates that they were associated with fertility. For the ancient Egyptians, the concepts of fecundity and sexuality were intertwined. It was a woman's fertility that turned her sexually attractive and desirable, a fact which explains the emphasis on the hips and genitalia of the figurines.
Their presence in tombs can be interpreted in the context of the magico-religious beliefs of the time. They most likely played a role in the protection of the deceased during his transition from death to rebirth and eternal life and substituted for beautiful women who aroused his sexuality so that he could continue to enjoy all earthly pleasures and delights. It is possible that the statuettes depicting young dancers and musicians, comparable to the Japanese geishas, replaced symbolically the concubines of the deceased.
The divine equivalents of these figurines are the goddesses Hathor[4] and Isis[5]. According to mythology, Hathor rejuvenated her aging father, the god Helios, by exposing her beautiful body, but also with her dance and music. The goddess Isis resurrected dead Osiris and then gave birth to Horus.
EleniTourna
Suggested bibliography
Όλγα Τζάχου -Αλεξανδρή, Ο Κόσμος της Αιγύπτου στο Εθνικό Αρχαιολογικό Μουσείο, Κατάλογος έκθεσης, Αθήνα 1995, p. 113,no 7.
Friedrich Teja Bach, Η Μορφή της Αρχής. Καλλιτέχνες του Εικοστού Αιώνα και η Αρχαία Ανατολική Μεσόγειος, Κατάλογος έκθεσης, Ίδρυμα Ν. Π. Γουλανδρή. Μουσείο Κυκλαδικής Τέχνης, Αθήνα 2006, p. 129, no 1.
[1] Wooden statuette of female figure. The figurine is made up of four separate wooden parts. Wooden pegs join the hands to the body, while the feet and base are connected with a rectangular joint. The whole surface is covered in whitish slip and overpainted. The long wig is depicted in black. The outline, the pupils of the eyes and the eyebrows are accentuated.
[2] As votive offerings they are associated with female fertility, labor and the upbringing of children, the life-giving male power, but also sexuality and the eroticism of both sexes.
[3] – [4] Hathor. The goddess protecting love, joy, music, fertility, but also the dead.
[5] Isis. Wife and sister of Osiris and mother of Horus. Goddess of the underworld, also protecting motherhood and women.