Worshiping women: Ritual and Reality in Classical Athens
Loading....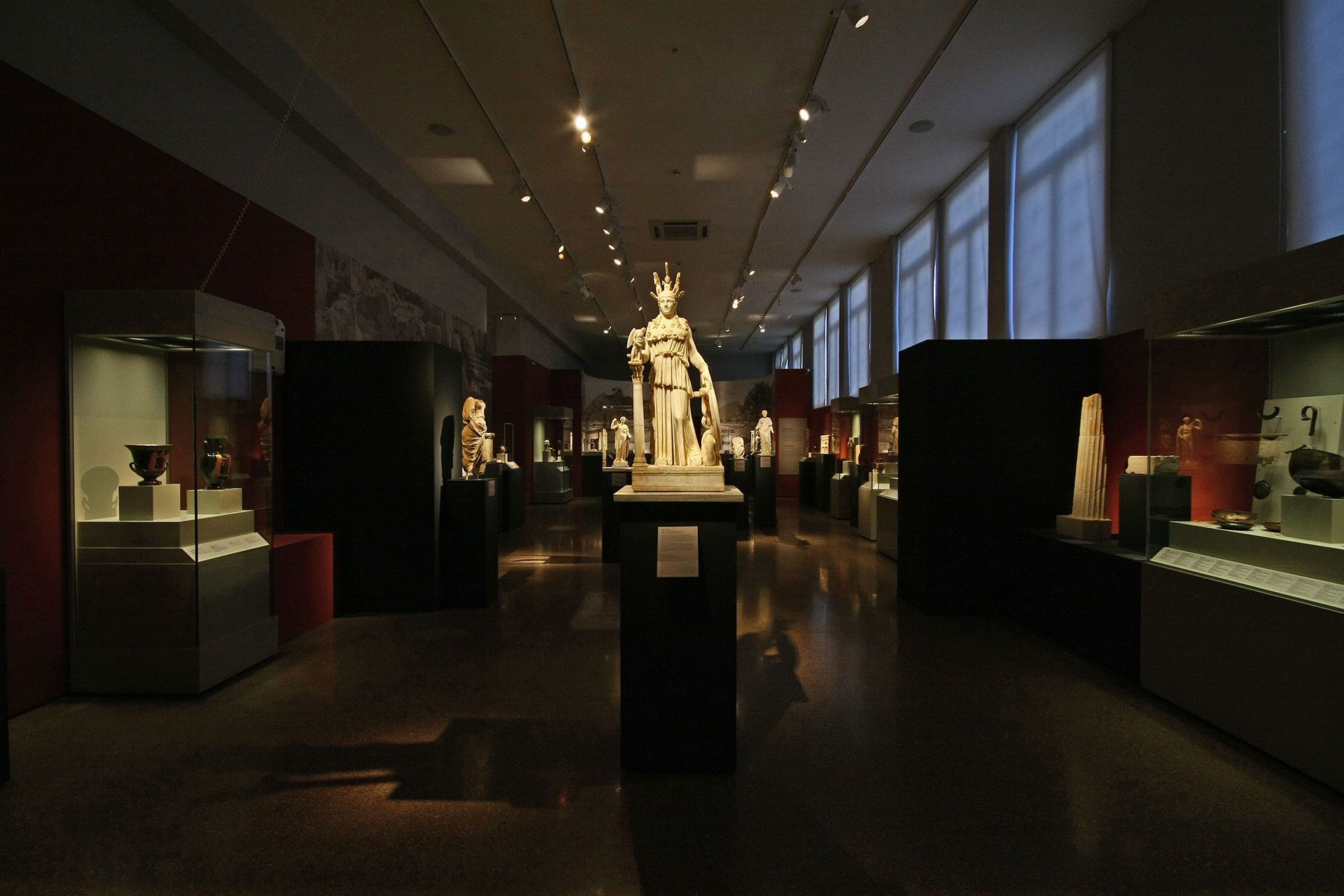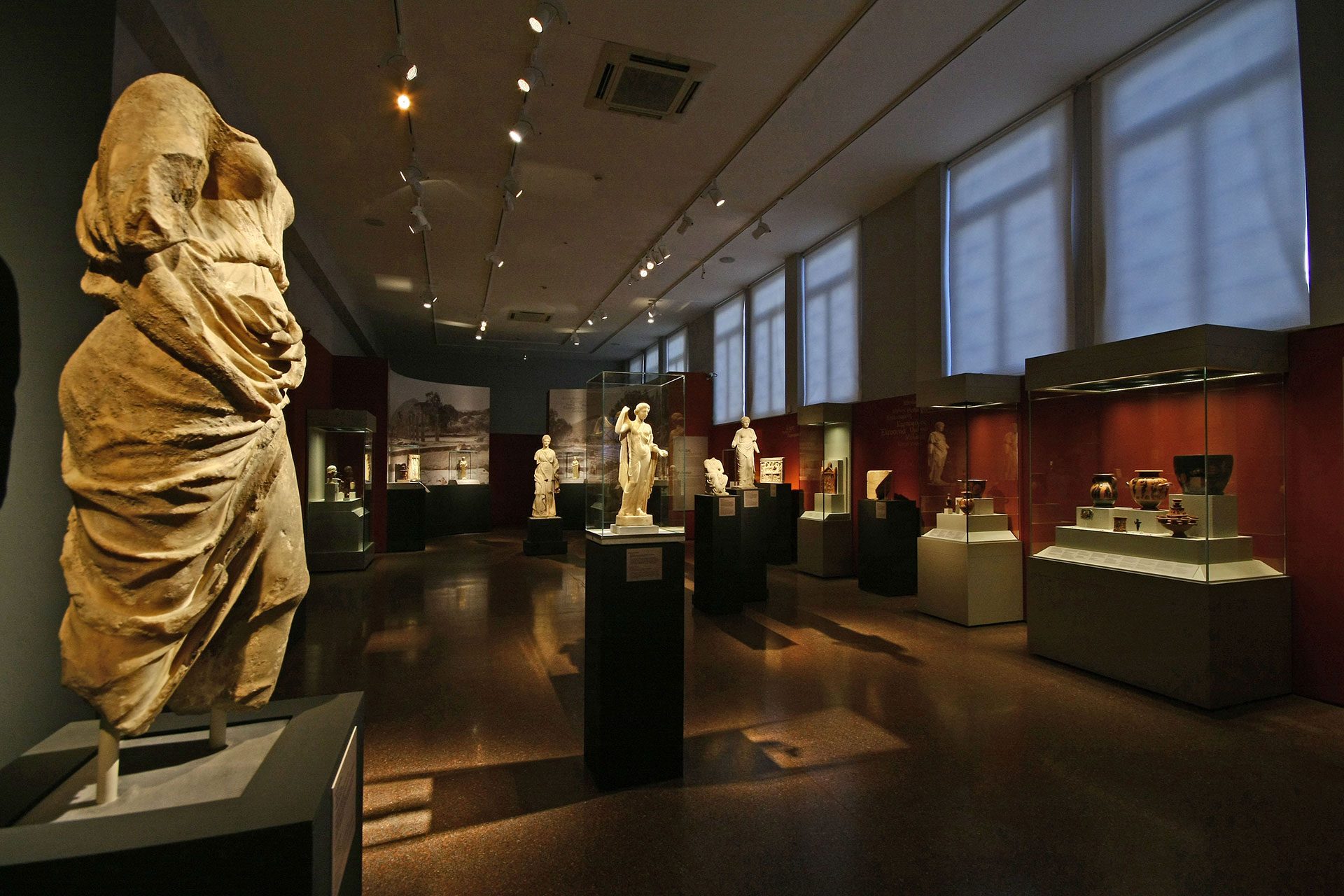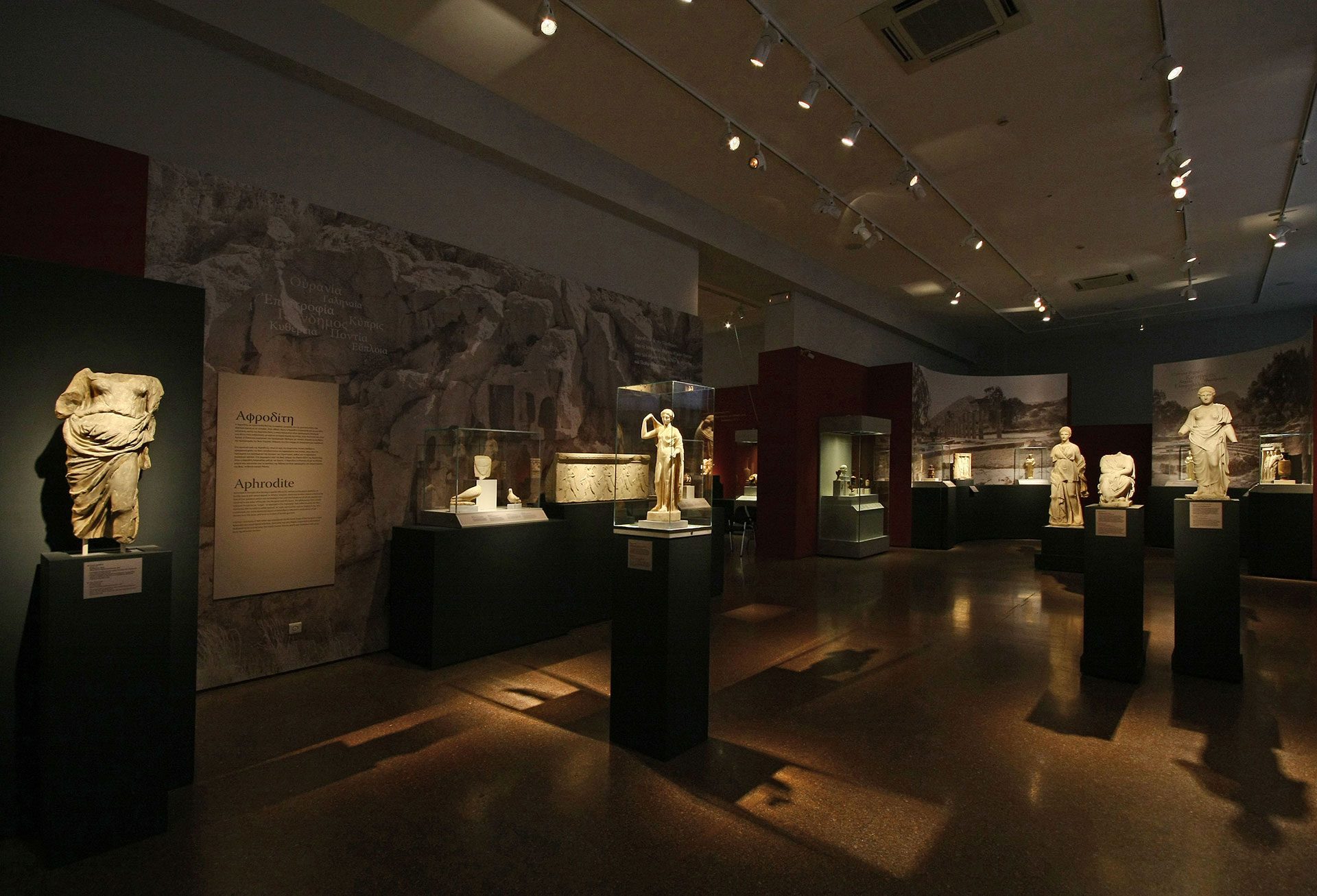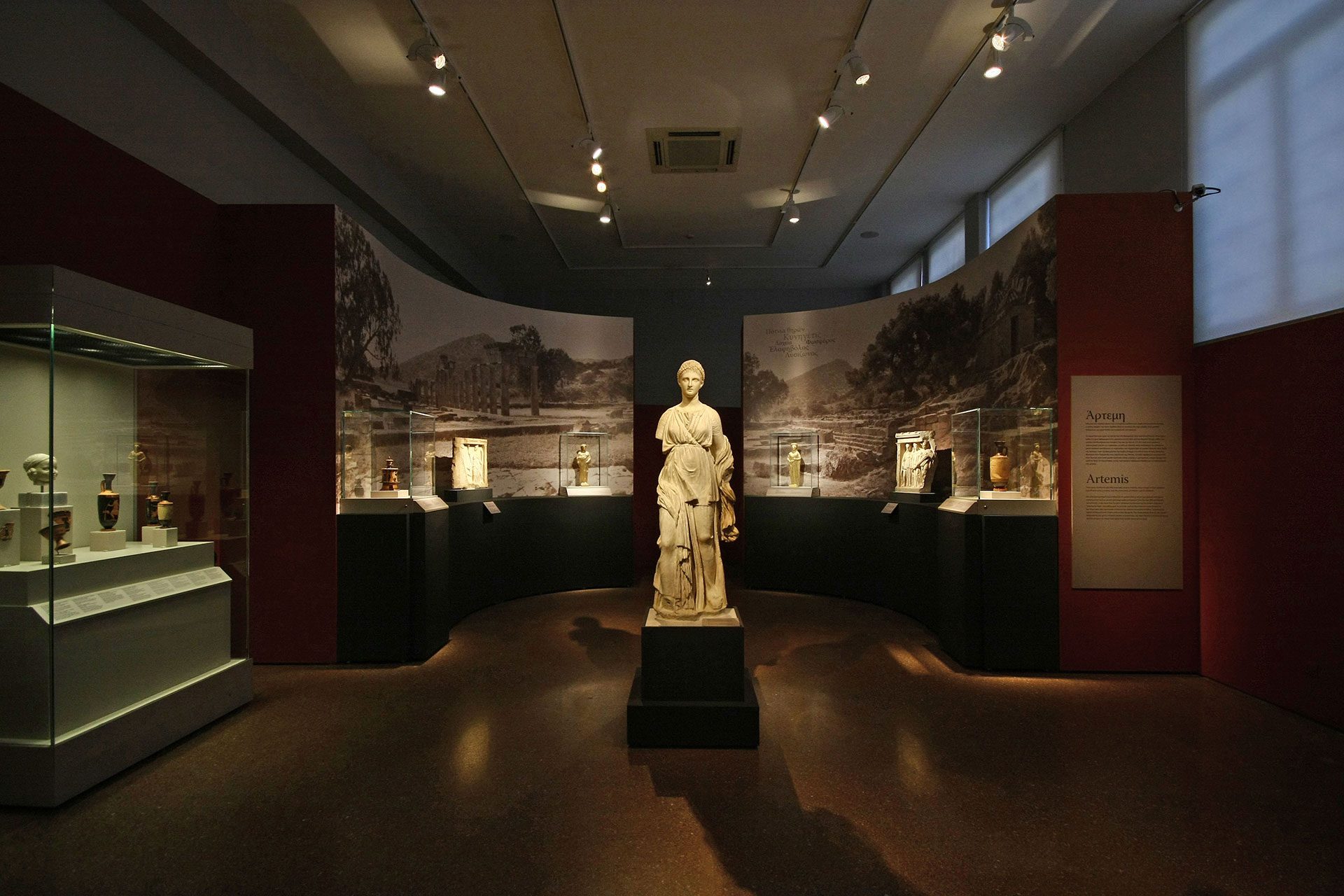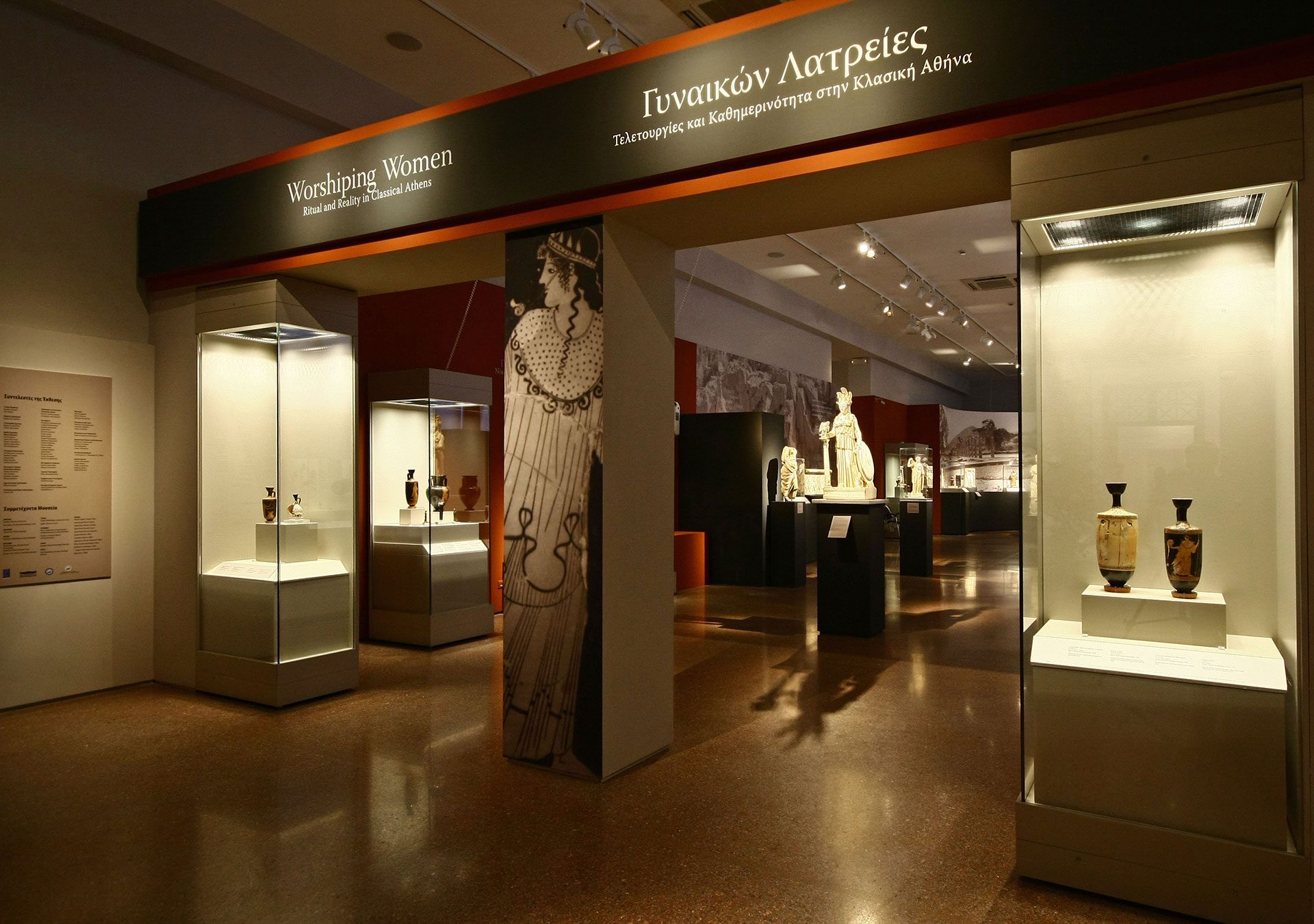 The National Archaeological Museum presents a temporary exhibition on women in antiquity as part of the celebrations planned for 2009, anniversary year for the National Archaeological Museum (120 years from the inauguration in the Patission building, 180 years from the establishment of the National Archaeological Museum). The exhibition is organised in collaboration with the Alexander S. Onassis Public Benefit Foundation, and has already been presented at Onassis Cultural Center, New York (December 2008-May 2009).
It is curated by Dr Nikolaos Kaltsas, Director of National Archaeological Museum of Greece, and Dr Alan Shapiro, Professor of Archaeology at Johns Hopkins University.
The exhibition
The exhibition through the study of religion seeks to correct the unremittingly bleak picture that the lives of Athenian women were highly restricted when it came to public sphere and participation in the political process. Women's involvement in cults and festivals, whether alongside men or separate from them, was as essential for the successful functioning of the polis as that of any member of society.
The exhibition explores, through 172 archaeological objects, the manifold ways in which women's religious worship contributed not only to personal fulfillment, but also to the civic identity of the leading city of the Classical Greek world.
The first section of the exhibition introduces the principal female deities of Athens and Attika, in whose cults and festivals women were most actively engaged: Athena, Artemis, Aphrodite, Demeter and her daughter Persephone. In between goddesses and mortals was a small group of heroines –explored in the next section-, women who were believed to have lived in the distant past and after their deaths became figures of cult worship.
The exhibition enters then the world of priestesses, historical and mythological, and looks at their visual iconography focusing on their principal attribute, the large temple key.
The several kinds of ritual acts, some that apply universally to all cults and others that were specific to the worship of a particular divinity, are presented in the next section.
The following section deals with the participation of women in big religious feasts, such as the Panathenaia, or with strictly women's feasts, such as Adonia or Thesmoforia.
The exhibition closes with the life-cycle of Athenian women, from birth to death, highlighting certain key moments of transition and the role of ritual in each of these.
The Contributors
Loans from Greece/Hellenic Ministry of Culture (150 objects):
National Archaeological Museum in Athens
Archaeological Museum of Pireus
Archaeological Museum of Eleusis
Archaeological Museum of Kerameikos
Archaeological Museum of Argos
First Ephorate of Antiquities (Acropolis Museum, Agora Museum)
Second Ephorate (Archaeological Museum of Vrauron)
Third Ephorate of Antiquities (Athens)
Epigraphical Museum
Benaki Museum
Loans from Europe and the United States (22 objects):
Berlin, Staatliche Museen
Bonn Universitat, Akademisches Kunstmuseum
Boston, Museum of Fine Arts
Brussels, Bibliothèque Royale
London, British Museum
New York, The Metropolitan Museum of Art
Newcastle University, Museum of Antiquities
Paris, Bibliothèque nationale de France
Paris, Musée du Louvre
St Petersburg, The Hermitage State Museum
Vatican, The Vatican Museums
The catalogue
A fully illustrated exhibition catalogue with eleven commissioned essays by eminent scholars is available.
Introduction by Dr Nikolaos Kaltsas and Dr Alan Shapiro;
1. "Ancient Greek Women and the Gods" by Professor Mary Lefkowitz, Wellesley College;
2. "Women in the Cult of Athena", by Professor Olga Palagia, University of Athens;
3. "Worship of Artemis in Attica: Cult places, Rites, Iconography" by Professor Evgenia Vikela, Ionion University in Corfu;
4. "The Worship of Aphrodite in Athens and Attica" by Dr. Angelos Delivorias, Director of the Benaki Museum;
5. "Women of Athens in the Worship of Demeter: Iconographic Evidence from Archaic and Classical Times" by Professor Mihalis Tiverios, Aristotelion University of Thessaloniki;
6. "Cults of Heroines in Ancient Athens" by Professor Alan Shapiro, Johns Hopkins University;
7. "In Divine Affairs–the Greatest Part: Women and Priesthoods in Classical Athens" by Professor Joan Breton Connelly, New York University;
8. "Adonia to Thesmophoria: Women and Athenian Festivals" by Professor Jenifer Neils, Case Western Reserve University;
9. "The participation of women in the worship and festivals of Dionysos" by Dr. Stella Chryssoulaki, Ministry of Culture of Athens;
10. "Women's Ritual Roles in the Cycle of Life" by Dr. Victoria Sabetai, Academy of Athens;
11. "Women in Athenian Ritual and Funerary Art" by Professor John Oakley, College of William and Mary in Virginia;
In addition, comprehensive entries on and illustrations of every object in the exhibition were researched and written by eminent archaeologists. The catalogue also contains a full bibliography.