UPCOMING
Art exhibition of Kleopatra Chatzigiosi "Synthespian"(synthetic+Thespis)/ART-CHAEOLOGY at the National Archaeological Museum's Cafe
---
Loading....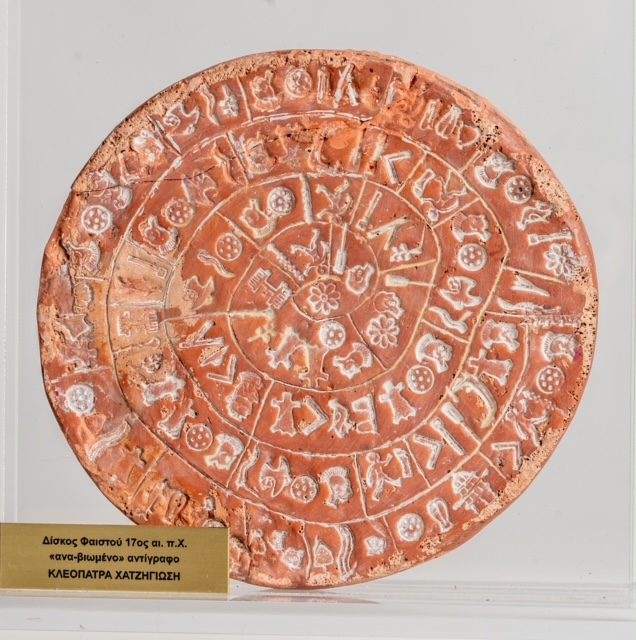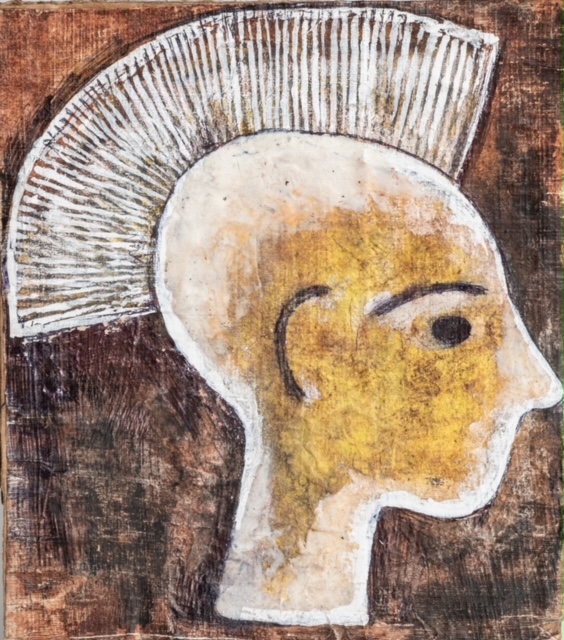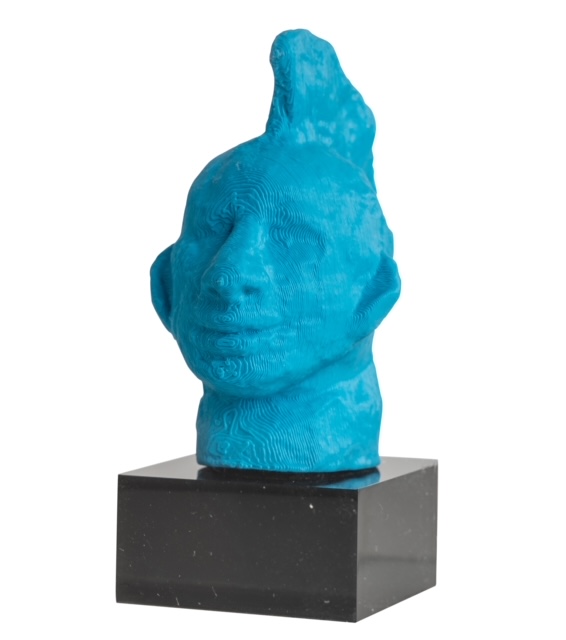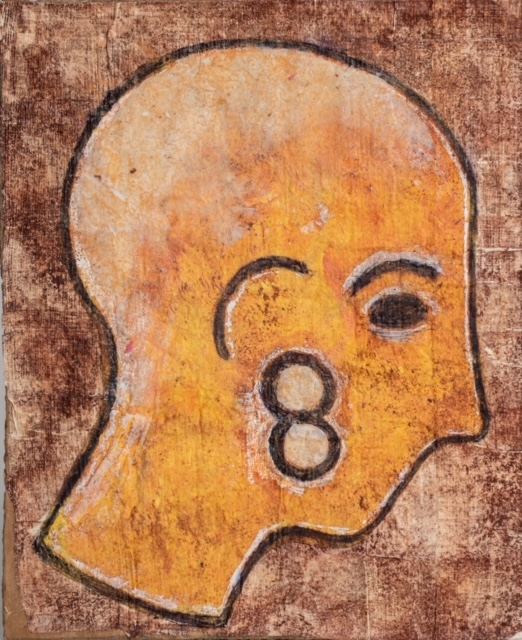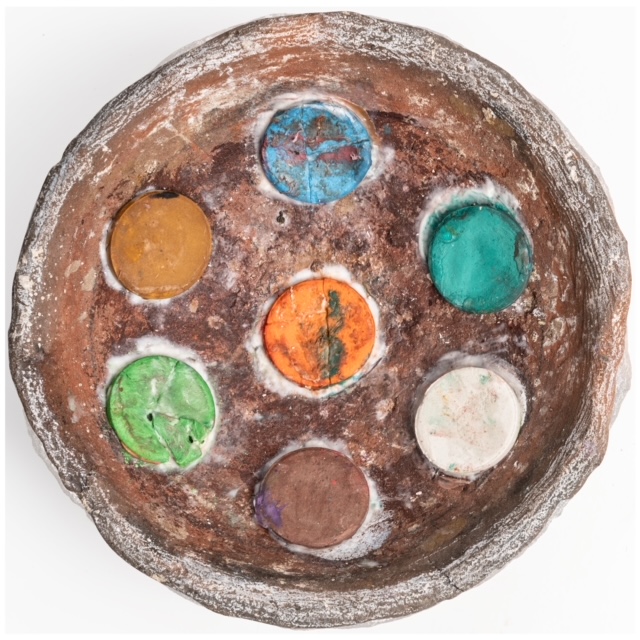 In the Cafe of the Museum, on Saturday, September 9, at 17:30, Kleopatra Chatzigiosi's exhibition opens with the title: "Syntespian"(synthetic+Thespis)/ART-CHAEOLOGY.
Τhe curator of the exhibition, Christoforos Marinos, mentions among other things: How does a 2D representation become a 3D experience? How can an archaeological find produce a work of contemporary art? How does an unintelligible text on a 3,700-year-old piece of clay translate into sculptural forms, into visual language?
With the "Synthespian" project, Cleopatra Chatzigiosi approaches one of the unsolved mysteries of archaeology, the famous Phaistos Disk. Chatzigiosi 's work consists in the dramatization of the 45 pictograms of the Disk, transforming the oldest typographical monument into an original sculptural installation.
Made of clay in dimensions of 30X40 cm, her painted sculpture faithfully bring to life the corresponding two-dimensional forms without any desire to decipher the message of the enigmatic disk and the meaning of its visual writing. Chatzigiosi does not attempt to solve the riddle, but to acquaint us with ancient art by highlighting the illustrative possibilities of an archaeological find that excites the imagination.
During the opening of the exhibition οη September 9, at 7:00 p.m., in the exhibition space of the Archaeological Museum Cafe, the text of the Phaistos Disk in the Minoan Script will be read by Despina Chiotidou. The text is based οη the "Reading" of the Phaistos Disk by the British -Hellenic Linguist, Dr. Gareth Owens, in collaboration with Oxford University Phonetics Professor John Coleman(2016). The performance of the text was recorded in 2016 in Chania, at Studio of composer and pianist Giorgos Loutsetis. This will be followed by a presentation of the text of the Phaistos Disk in a free "Poetic Translation" rendering in Greek and English by Giorgos Loutsetis and Gareth Owens respectively.
Ιη the exhibition space, the 4 digital models of the pictograms in Animation (02-12-31-26) will be shown at the same time, which, according to Dr. Gareth Owens and John Coleman, convey the syllabic sounds "I-QE-KU-RJA" which means: "Pregnant Goddess", and perhaps refers to the Minoan Astarte -Aphrodite. The permission to use the word took place after the kind agreement of Dr. Gareth Owens.
The event will be opened with a welcome by Dr. Eleni Mouri, Director of the "Postgraduate Program Animation" of the University of West Attica and will be followed by a Brief Introduction of the Supervisor of the Graduate Thesis of Κleopatra Chatzigiosi, Associate Professor Dr. Spyridon Siakas, as well as a presentation of the exhibits of the Exhibition and the Contributors who contributed to its realization, by Κleopatra Chatzigiosi.
Opening of the exhibition: Saturday, September 9 2023, time 17:30 – 20:00
Exhibition duration: September 6, 2023 – November 4, 2023
Editing: Christoforos Marinos
Coordination: Emilia Kougia
Entrance to the Cafe is free.