UPCOMING
Art exhibition of Mary Galani-Kritikou"Myths – Fairy Tales – Epimythia/Morals" at the National Archaeological Museum's Cafe
---
Loading....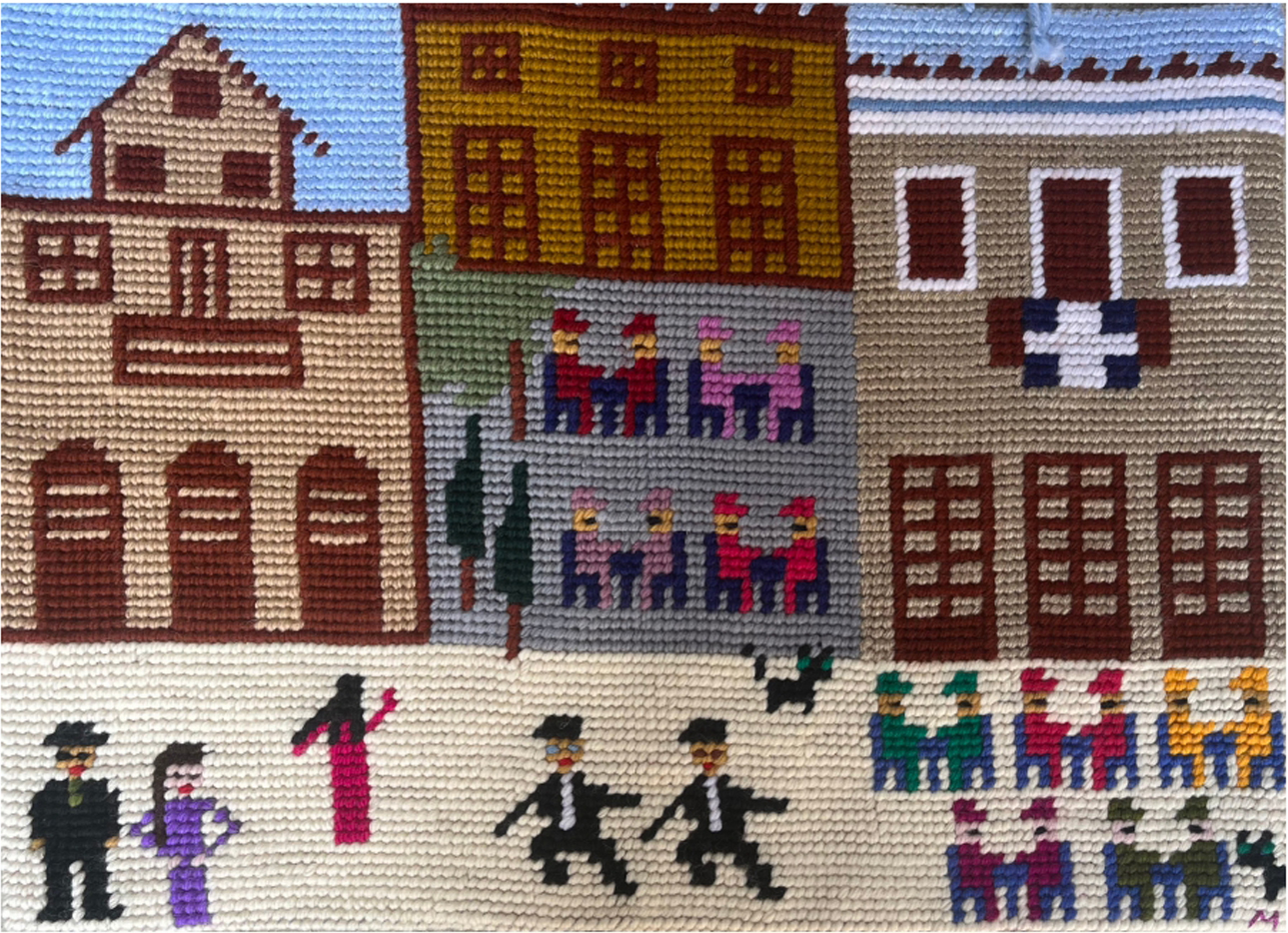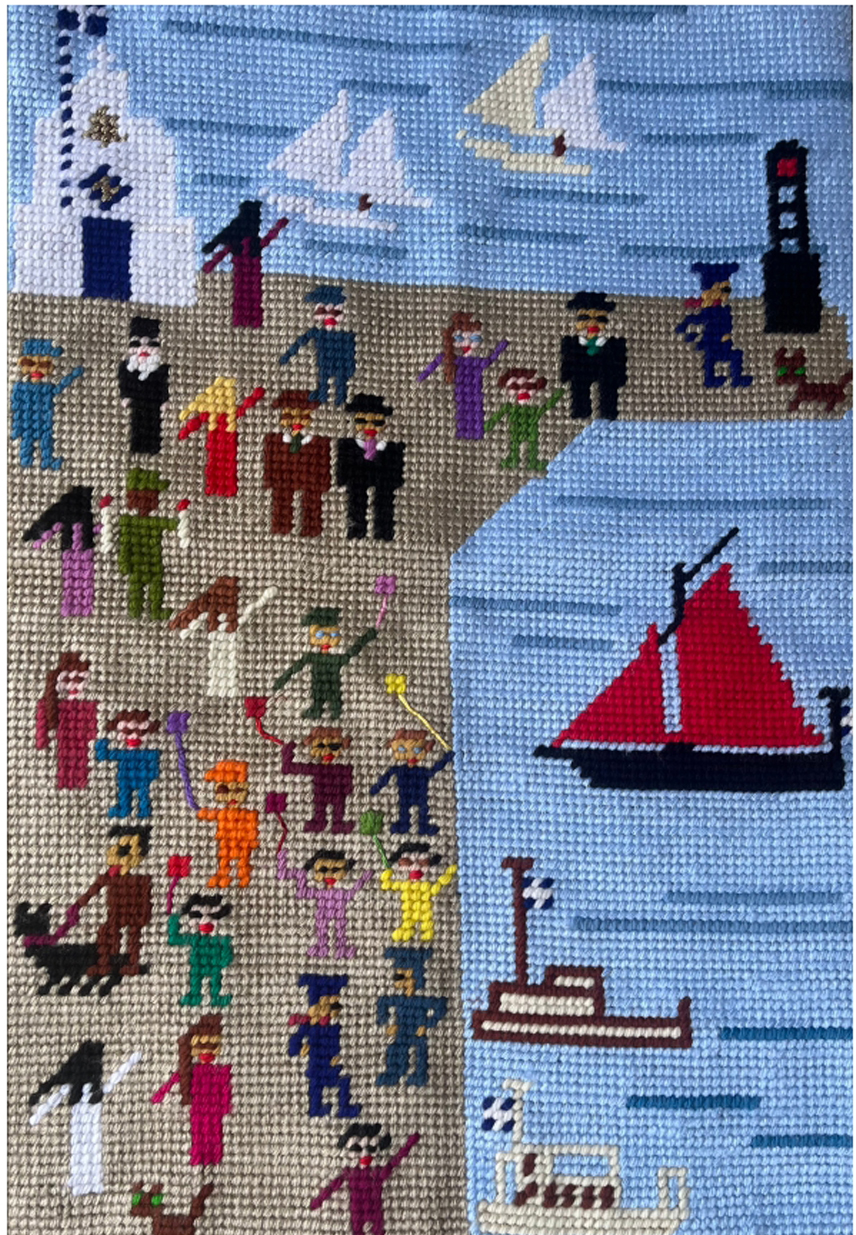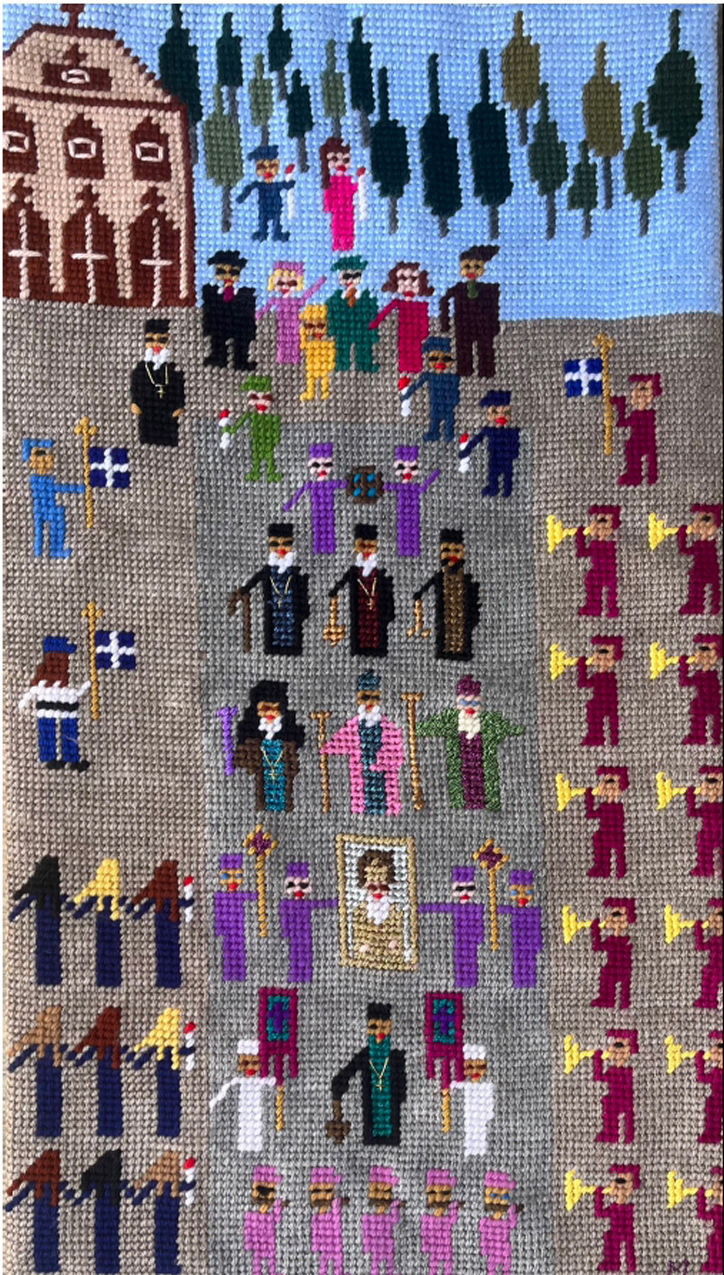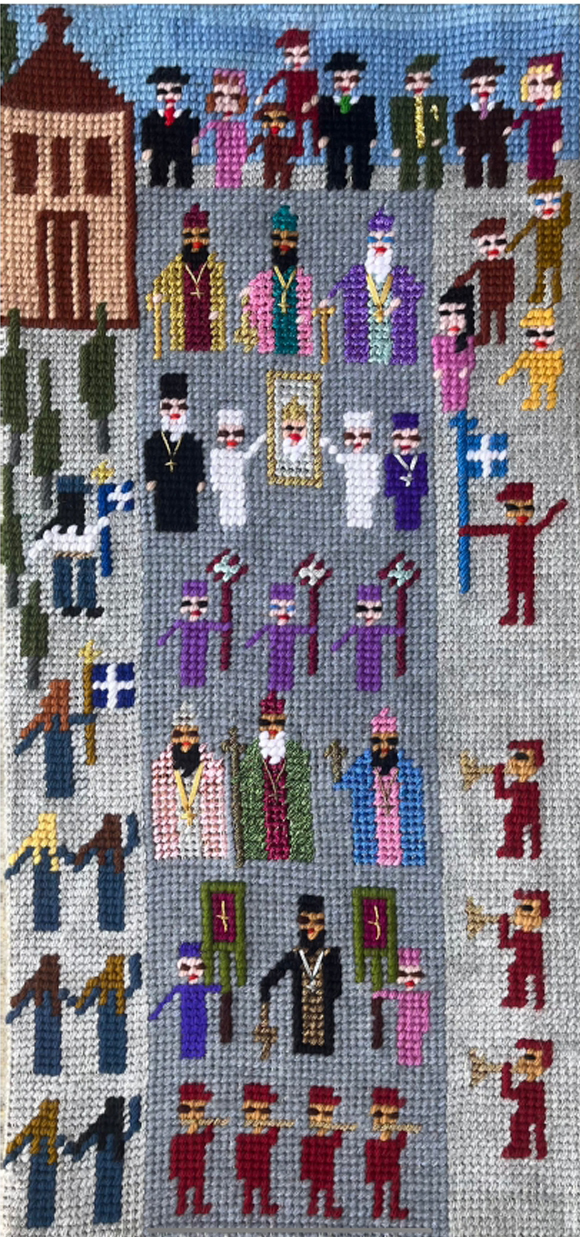 The embroidered stories of Mary Galani-Kritikou always start from an archetypal thread that sows stories on the empty canvas. In the foyer of the National Archaeological Museum, wall tapestries, balancing between myth, fairy tale and a glorifying tour of the Greek countryside and its calendar religious festivals, uniting the aesthetics of Greek folk art and the naïve with eclectic historical Western prototypes, narrate the tales of a handmade embroidered legendary place.
The works that Mary Galani-Kritikou, bursting with imagination, historical and aesthetic consciousness, tireless work and rare skill, dreams up, designs and executes, especially in the night hours, with cotton thread or thick wool and an inexhaustible bold brush, compose a colourful vibrating world. In this meticulous embroidered language with its successive improvised scenes, mythical animals and Homeric heroes, fighters and brave well-girdled soldiers of the Presidential Guard, lads and maidens, mermaids and Alexander the Great figures, Erotokrites and Aretuses, mounted and crawling dark goblins, pirates and sea saints, litanies of icons and intersecting Epitaphs, inspiring-reverence Resurrections, blossoming almond trees and bright Aeginetan pistachio trees, make up dense narrative embroidered fields that fascinate and delight the mind and gaze of the viewer.
Opening of the exhibition: Wednesday, May 10, 2023, time 18:00 – 20:00
Exhibition duration: May 10, 2023 – June 4, 2023
Editor: Iris Kritikou
Coordination: Emilia Kougia
Entrance to the Cafe is free.