Unseen Museum
---
09 OCTOBER 2016 - 04 DECEMBER 2016
"A Theban flute-player (Auletes) in Athens"
Loading....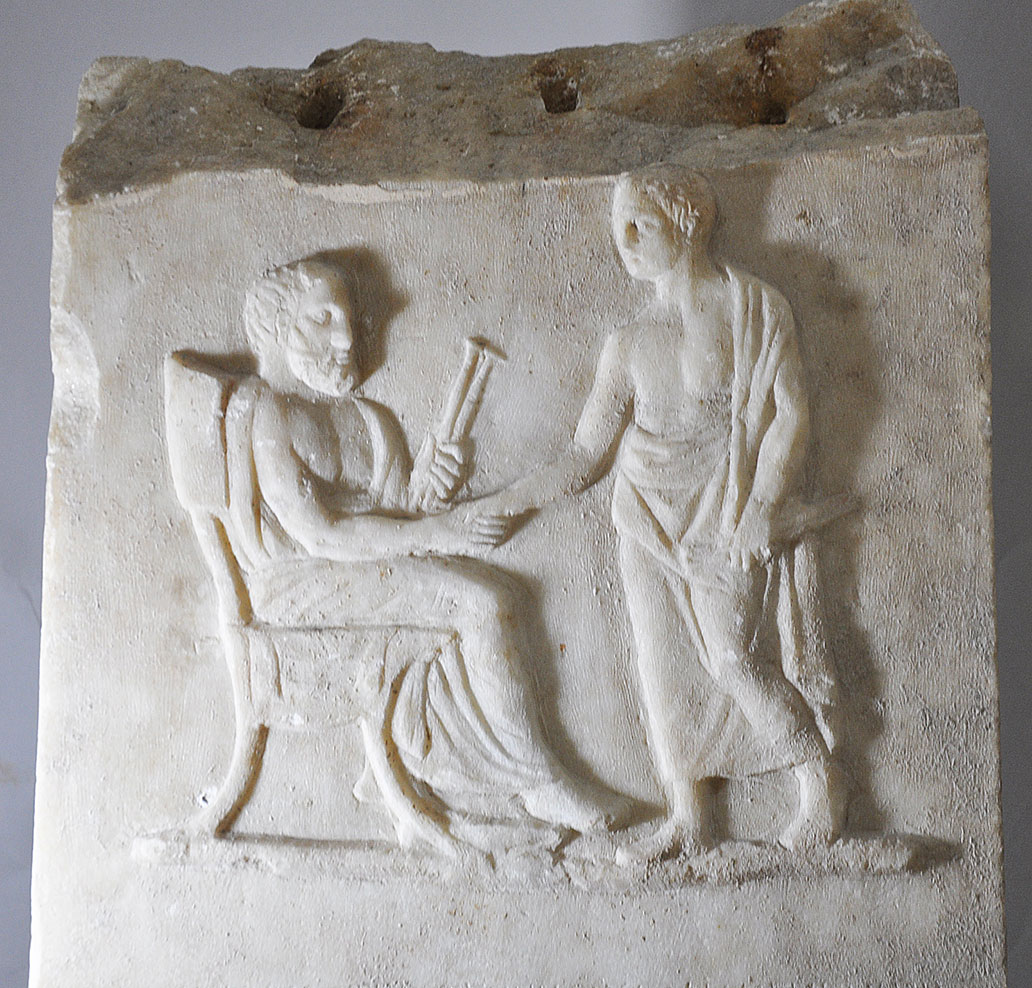 The Unseen Museum hosts «a Theban flute-player in Athens».
This is the funerary stele of the renowned flute-player Potamon, who lived as a metic in Athens in the 4th cent. B.C. Featuring along with him is his aged father, Olympichos, also a musician and a pupil of Pindar.
The «Theban flute-player» was brought out on Monday, 9 of October, in the «altar room» (room 34) and will remain there on display until Sunday, 4 of December 2016.
Altar Room (room 34)