Loading....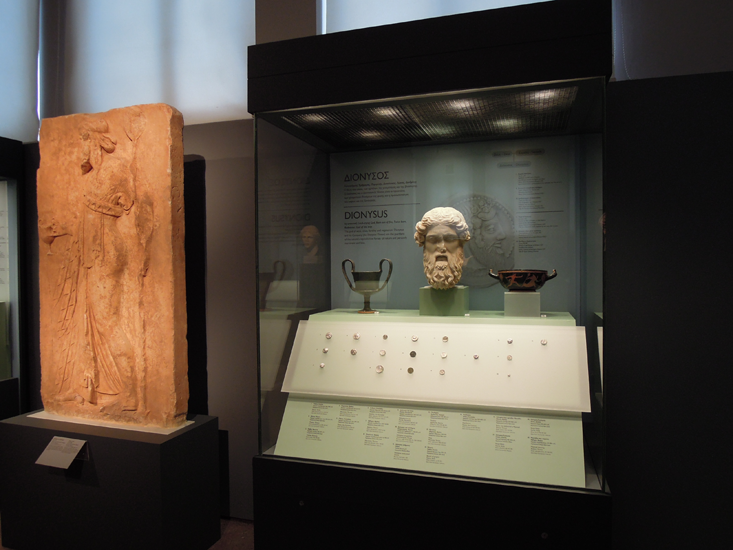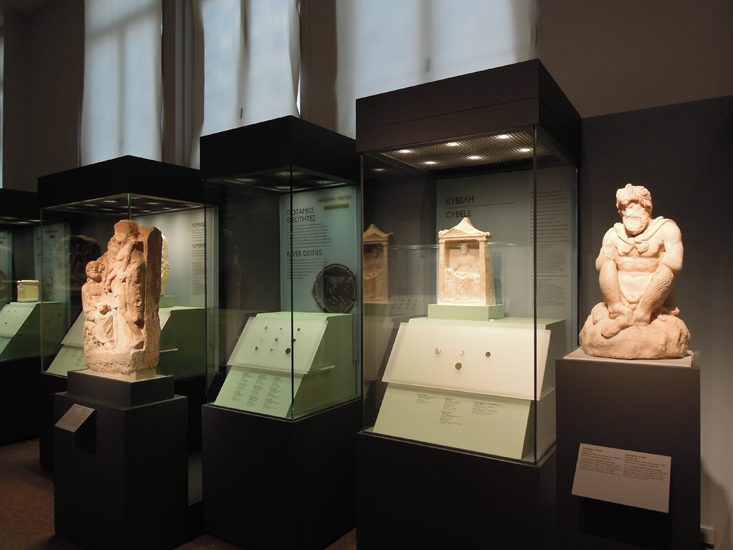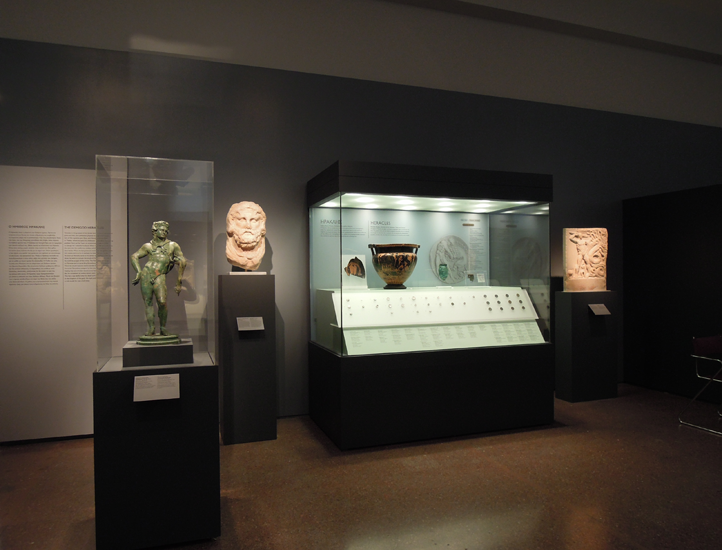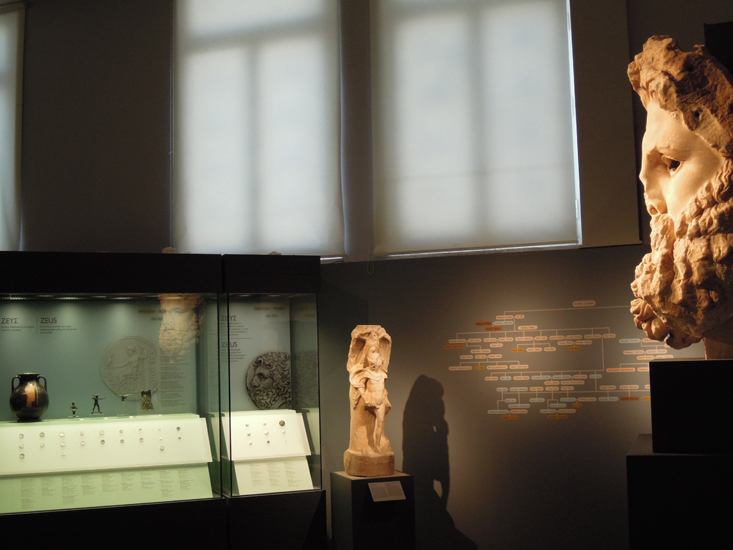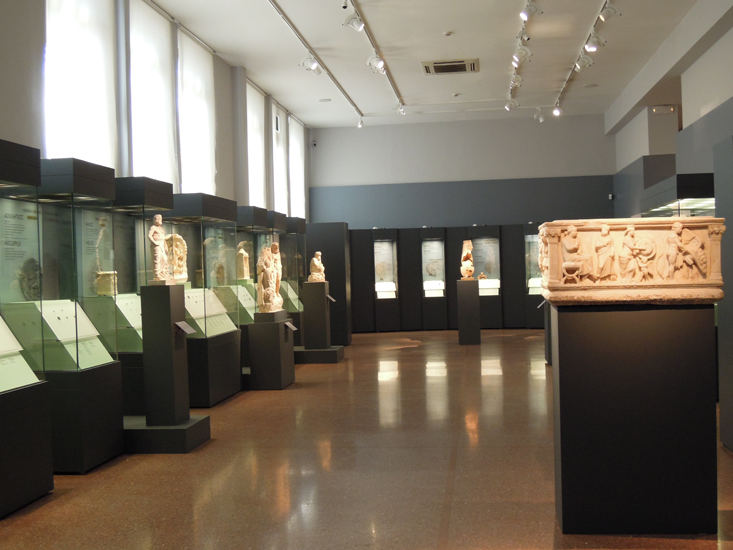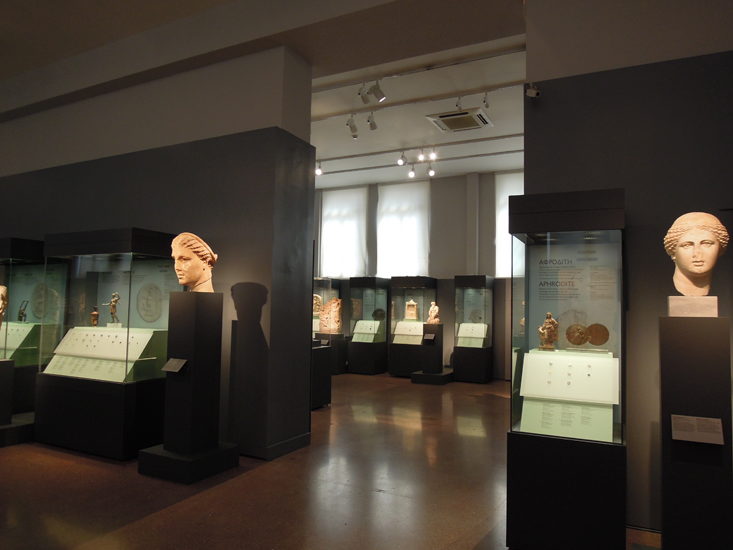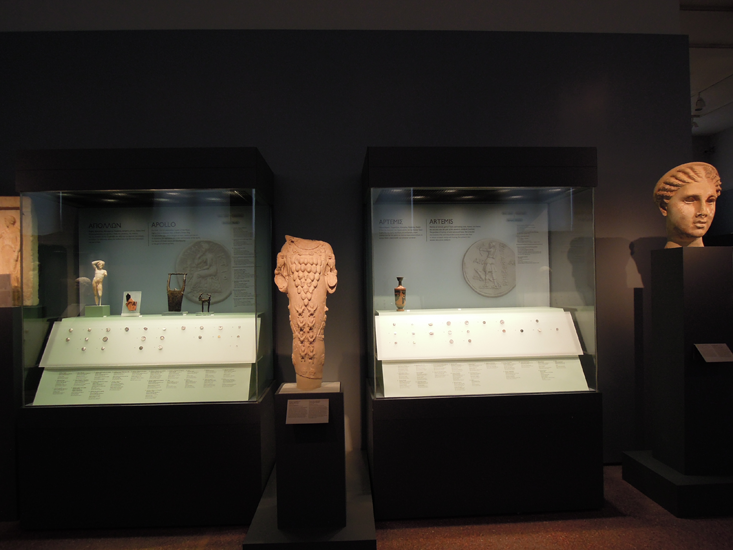 In the exhibition unveiled at the National Archaeological Museum 261 coins from the Alpha Bank Numismatic Collection –which numbers more than 10,000 items and is considered one of the richest and most significant in the world– are showcased for the first time, alongside 71 coins from the Numismatic Museum and 79 selected artefacts from the National Archaeological Museum collections: sculptures, vases and metalwork.
The exhibition has been divided in five sections with the purpose of promoting and highlighting the mythological themes depicted on the faces of coins throughout antiquity.
The first section, "The Dodecatheon", is dedicated to the Olympian deities.
The second section, "Mythical creatures", includes representations of creatures like the Griffin, the Sphinx, the Chimaera or Medusa, which were significant emblems for the issuing authority.
The third section, "The demigod Heracles", is dedicated to the greatest hero of Greek Mythology.
The fourth section, "The secondary deities", includes those figures not as powerful as the Olympian gods.
The final, fifth section, "Heroes and mythical stories", includes depictions of heroes and mythical stories, primarily from the Iliad but also from mythological sagas, associated with local coinages.
The opening hours of the exhibition are the same as the National Museum' s opening hours.