Loading....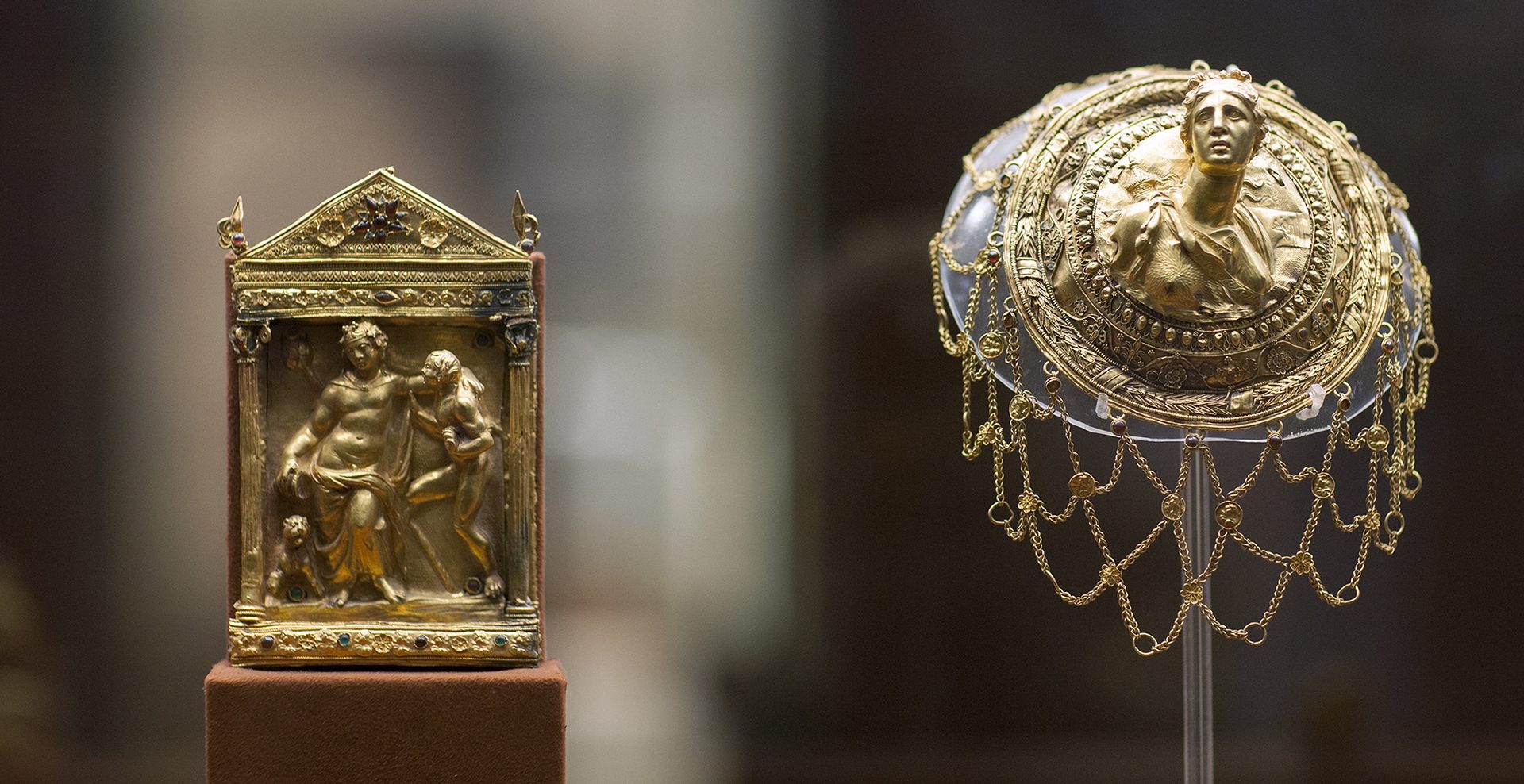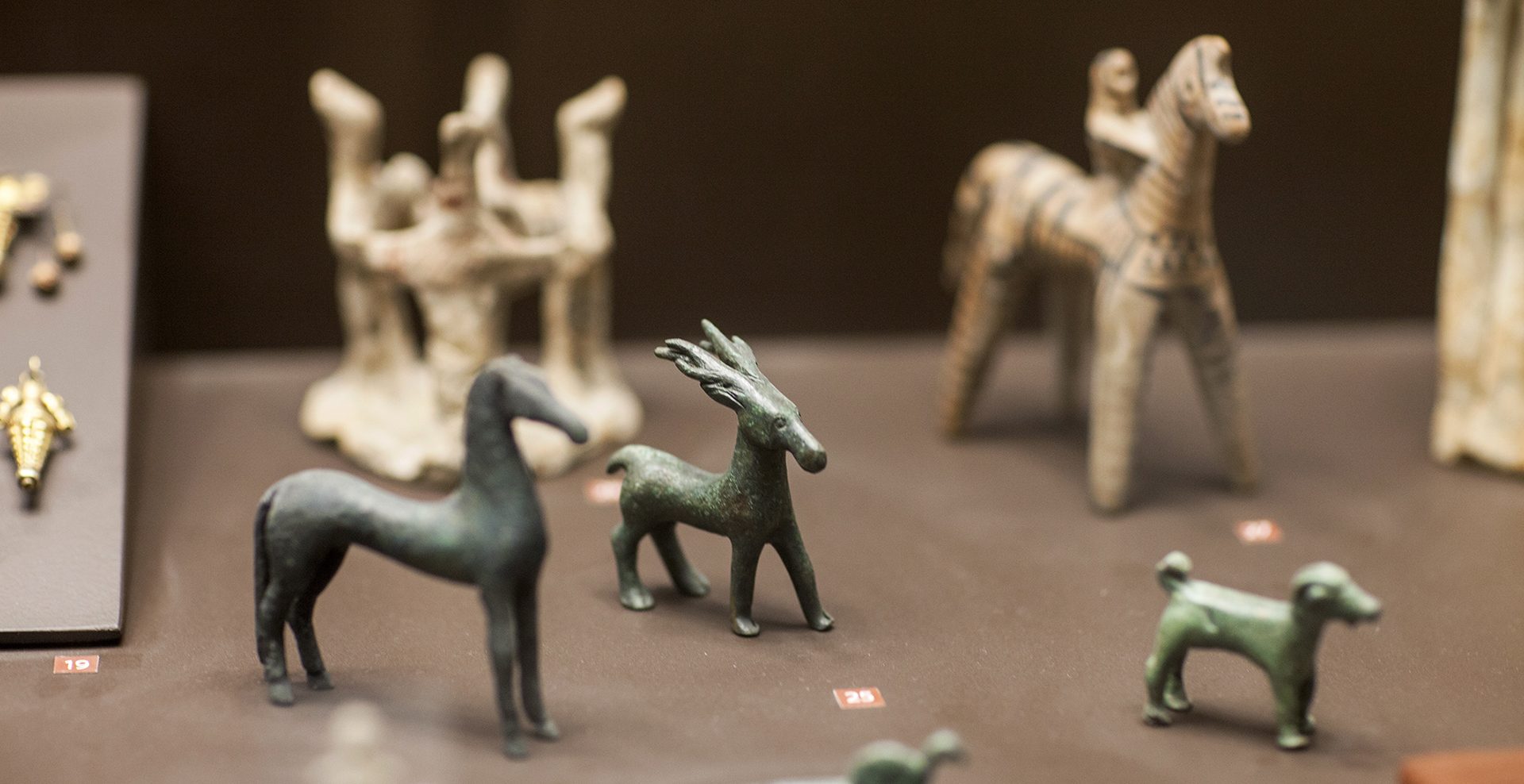 The Stathatos Collection, donated by Eleni Stathatou to the National Archaeological Museum in 1957, is displayed in Room 42 on the ground floor and reflects the passion of the collector for the preservation of the treasures of our ancient and modern cultural heritage and also her greatest achievement: the correlation and gathering of finds that share the same origin.
Without losing the ambience of a private collection, the 971 exhibits that cover a time span from the 5th millennium BC to the Late Byzantine period are displayed in chronological order individually or in groups. Neolithic finds from Chalcidice, Early Cycladic vases made of stone, Minoan double-axes and Mycenaean jewellery, bronze Geometric pendants, Archaic gold jewels and bronze statuettes, silver vessels of the 5th century BC, Hellenistic, Roman and byzantine jewels as well as Post-byzantine silver vessels exemplify the periods of their creation. Among them the so-called "Karpenisi Treasure", which occupies two display cases, with artefacts associated with female adornment (perhaps three or four ensembles) dating from the late 4th to the early 2nd century BC, stands out. The most impressive displays are the three hairnets made of gold with repousse busts of Aphrodite and Artemis, the diadem with the Herculean knot in the centre inlaid with off-white glass paste and the exquisite gold belt with leaves, flowers and fruits, insects and birds, embellished with coloured enamel, inlaid semi-precious stones and glass. A small gold naiskos, from the same group, depicting in relief a Satyr and Dionysus with a panther was possibly of funerary use.
Among the distinguished works of minor arts of the Stathatos Collection is the red-figure 'oon' (egg) made by the Washing Painter, a miniature masterpiece made of clay with a depiction of rhabdomancy.