Collection of Glass Vases
Loading....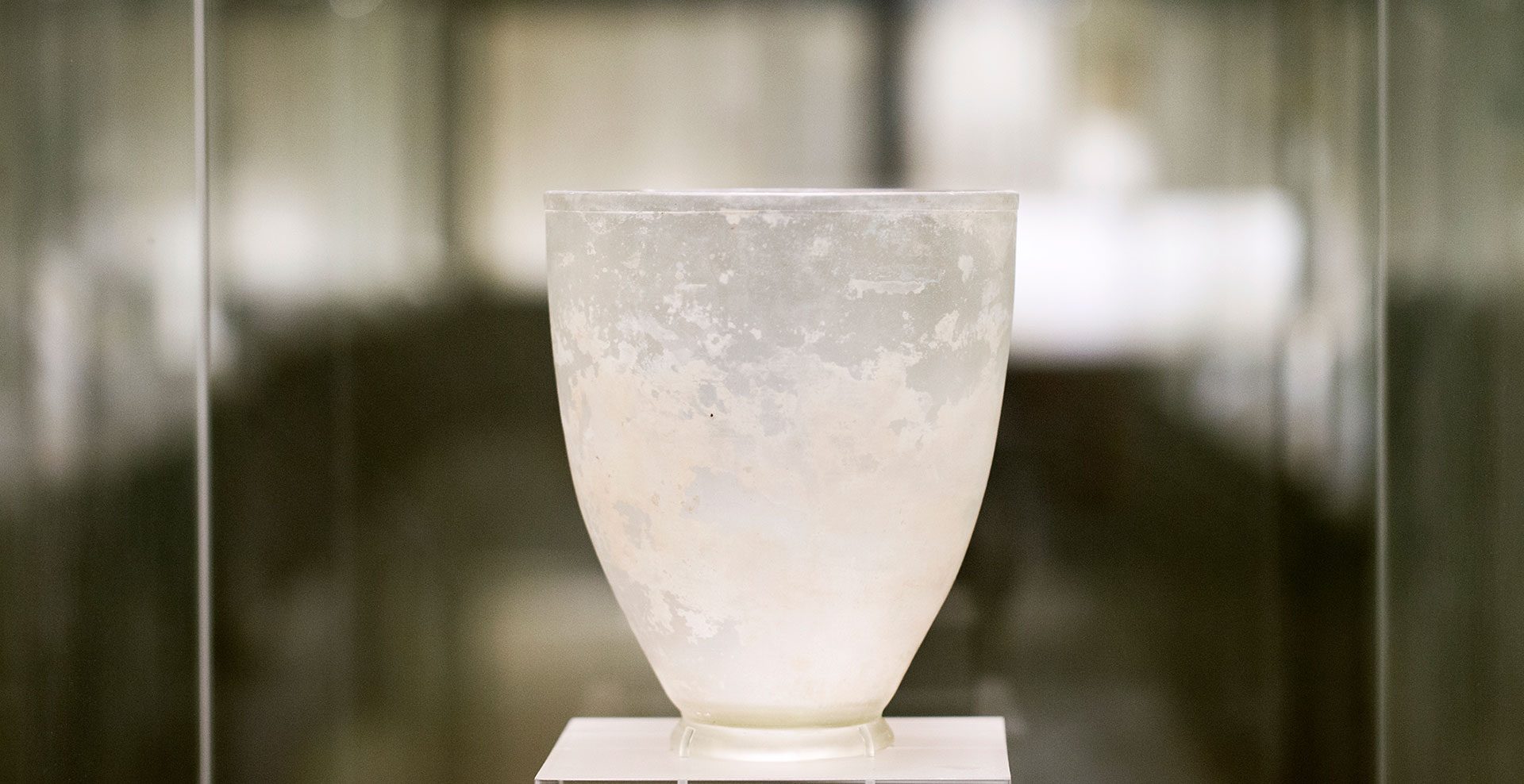 The age-old history of glass making is comprehensively reflected in the rich collection of glass vessels of the National Archaeological Museum. These artefacts that date from the Geometric to the Late Byzantine period and come from various regions of the Greek mainland and the islands illustrate the evolution of the art of glass making, whose clarity, colourfulness and often complicated processing, turned it into a material in high demand and indeed precious through the ages.
A small, yet fine selection of glass vases and vessels are on display in Room 63 on the Museum's upper floor. In 17 display cases 210 glass vases are on public view in chronological order, either arranged in excavation ensembles or in accordance with their type and shape, from the greenish skyphos of the 8th century BC that was cast in mould to the perfume bottles of the 14th century AD with the spectacular painted decoration. The different displays in combination with the wall texts of the exhibition enlighten visitors as regards the main techniques of making and decorating glass vessels, such as core-forming, casting, mould-pressing, slumping, mosaic, and blowing.
The most impressive exhibits include two pointed-bottom vases made of glass that imitates agate, excavated from a tomb at Paleokastro in Thessaly and dated to the second half of the 2nd/beginning of 1st century BC, the colourless kylix of the late 1st century BC/early 1st century AD from Sifnos that depicts two Eros figures mounted on a sea griffin and a seahorse, as well as a large lidded cinerary urn of the 1st/2nd century AD.
Notable exhibits are the excellently preserved glass finds from the Shipwreck of Antikythera, magnificent examples of monochrome and polychrome vases, dated at the second quarter of the 1st century BC of particular rarity and beauty are the large golden brown lobed phiale, the blue-green skyphos with a representation of olive tree branches that spring out of a stylized vase and also the unique group of vases that have been shaped in the mosaic technique (mosaic and network phialae as well as one stripped phiale).