Loading....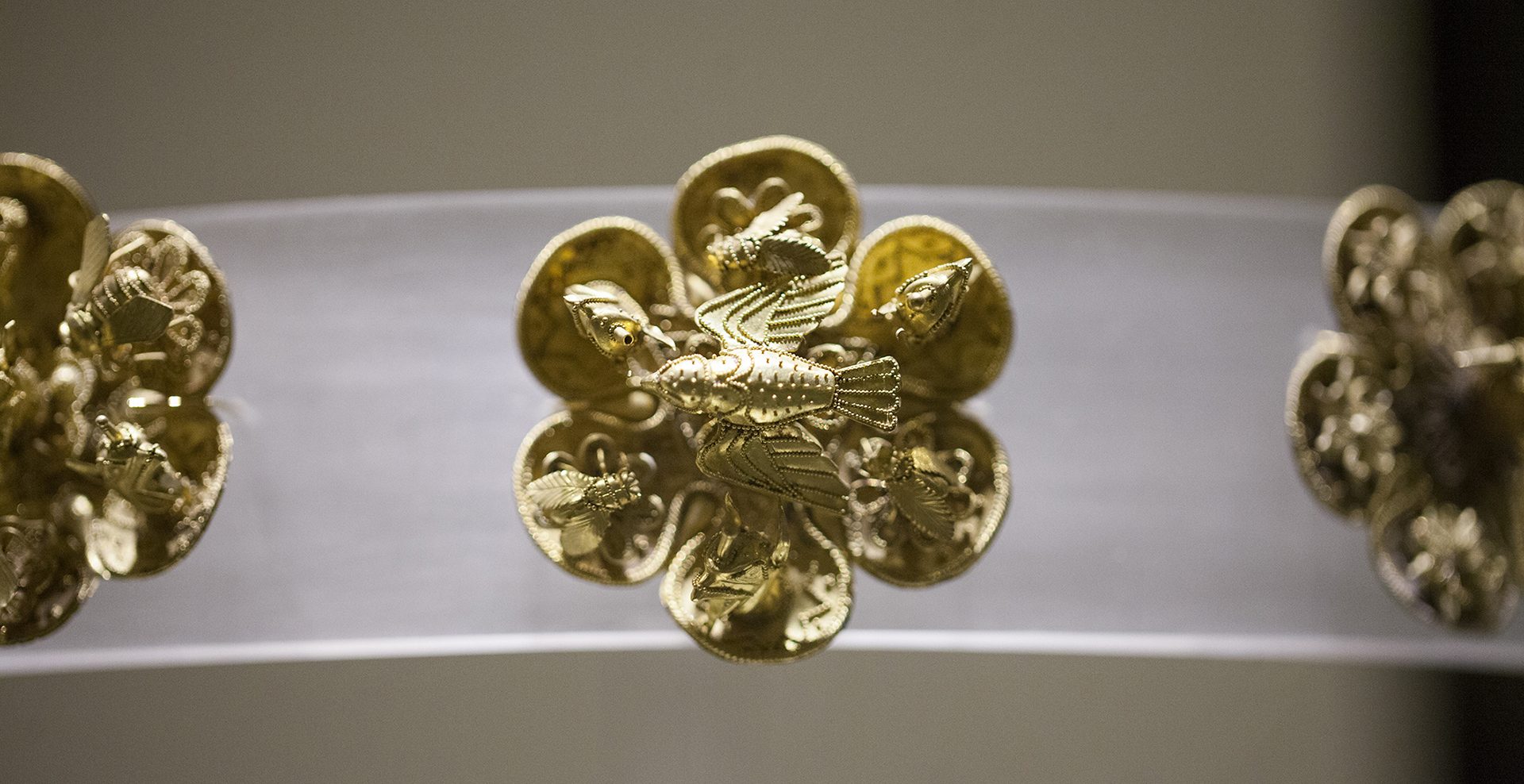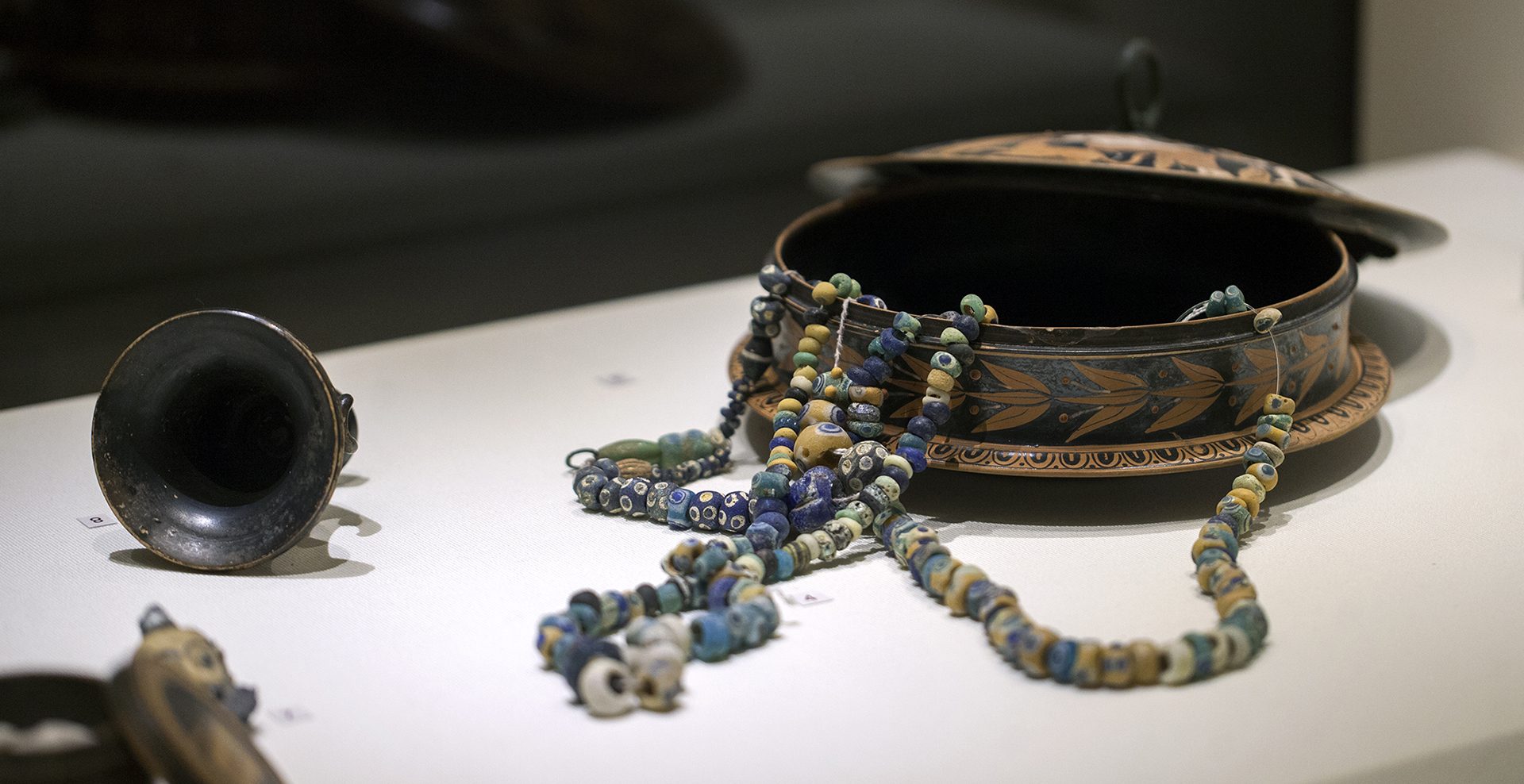 The exhibition of gold jewellery that opened its gates to the public in February 2009 is presented in Room 62 on the upper floor of the National Archaeological Museum. It is the first ever display of objects made of precious materials, which were kept in the Museum's treasury. Along with the gold and silver jewellery, silver vessels, sealstones and works of minor arts made of ivory are also on show. The Collection of gold jewels of the National Archaeological Museum is one of the most significant in the world due to the quality and uniqueness of the artefacts it consists of, but also due to the certified origin of many of these.
Superb creations of goldsmithing coming from different regions of mainland Greece and the islands are displayed in 24 showcases. They have been made either by hammering or casting, whereas their decoration involves repousse, filigree, incision or granulation and, in later times they were inlaid with precious and semiprecious stones. Their time span covers the period from the Geometric to the Roman times. The exhibition is chronologically arranged and whenever possible, as a result of their certified provenance, the artefacts are presented as excavation ensembles or topographic entities.
Among the most impressive displays are the exquisite gold necklace that was recovered from a tomb at Spata with crescent-shaped and rhomboid depressions intended for the inlay of some precious material dated to around 730 BC, the fine rosettes from Melos (650-600 BC), the gold earrings from Eretria that depict the abduction of Thetis (475-450 BC), the wreath with ivy leaves from Kastellorizo (mid-4th century BC), the gold necklace with spear-head motifs from Corinth (330-320 BC) and the "Paleokastro Treasure" (1st century BC). Also, the silver vessels from Gavalou and Goritsa as well as the ensemble of ivory panels in relief that come from the decoration of the deathbed of the "Tomb of the Palmettes" (late 4th/early 3rd century BC) situated at Lefkadia in Imathia constitute particularly interesting ensembles.