Collection of Cycladic Antiquities
Loading....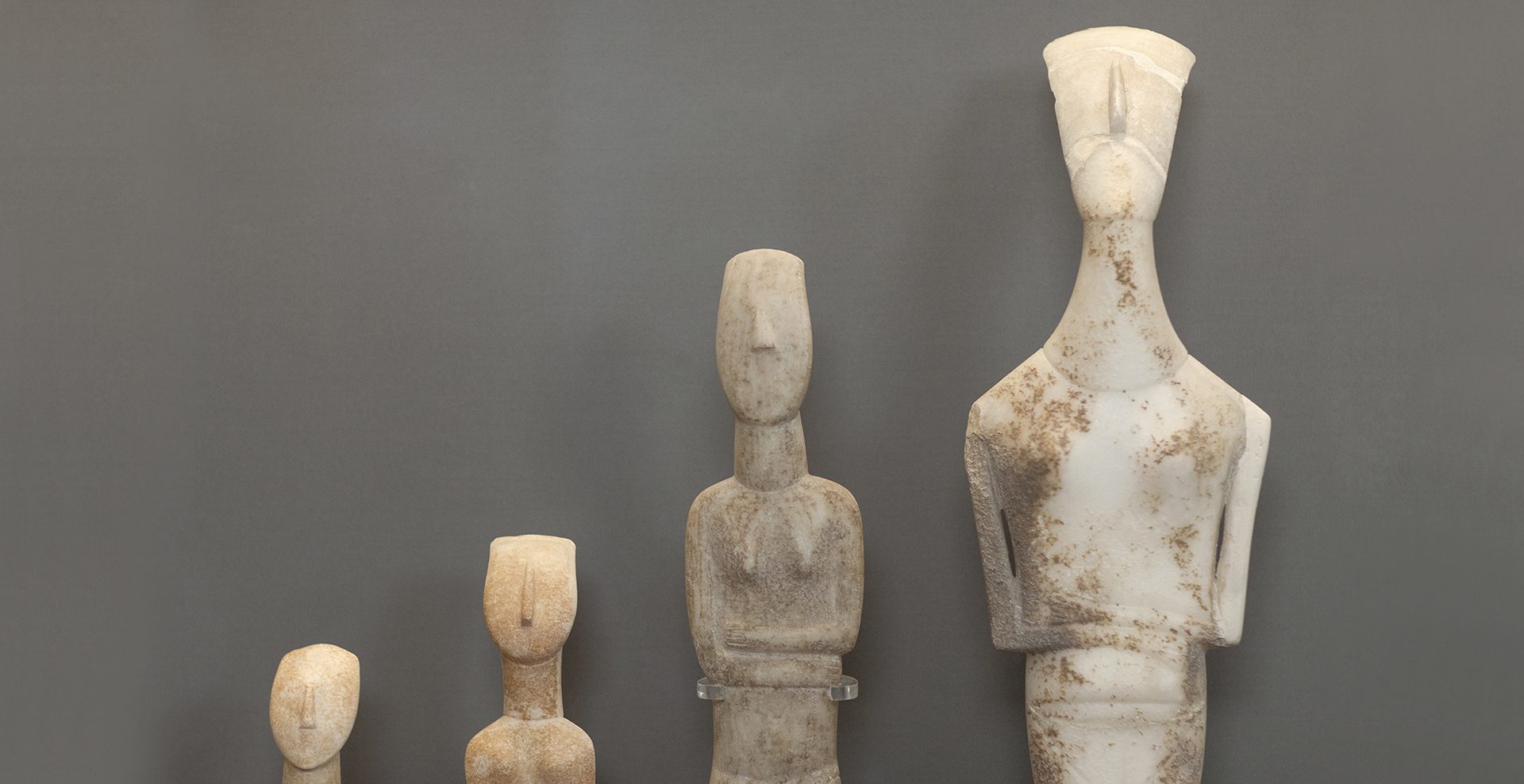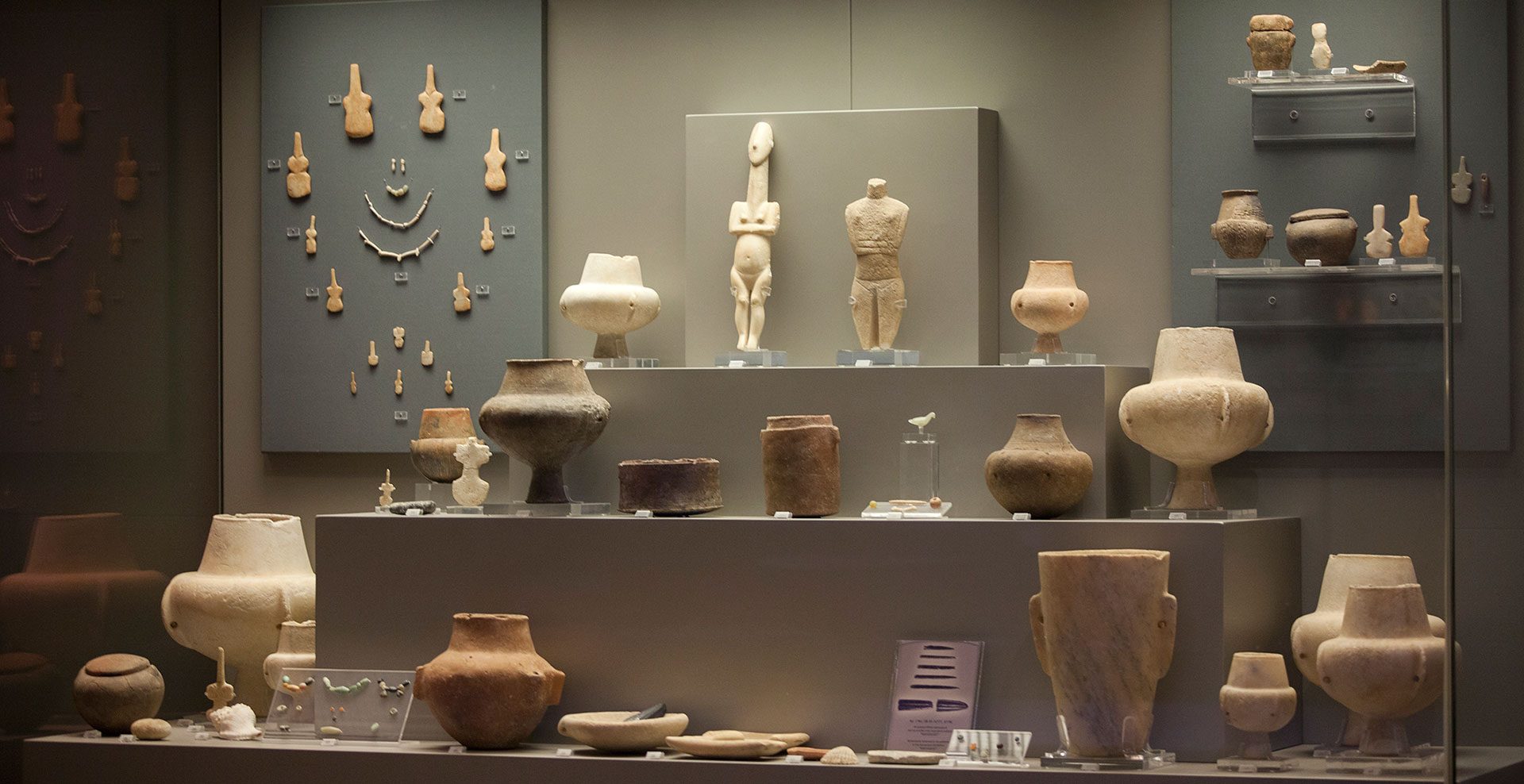 Room 6 exhibits the Collection of Cycladic Antiquities of the National Archaeological Museum that includes unique finds of all periods of the Cycladic civilization
The display begins with finds of the Early Cycladic period that come from the cemeteries of Paros, Antiparos, Despotiko and Melos (Early Cycladic I period), arranged in chronological order, featuring the characteristic marble vessels ("kandiles" – votive lamps and palettes), the marble violin-shaped figurines and the incised pottery. Then follow the finds from the cemeteries of Naxos, Syros, Amorgos and Sifnos, dated to the Early Cycladic II period mainly, with the distinctive marble figurines with folded arms and pottery embellished with impressed spirals and triangles or painted decoration.
At the entrance of the Room the most prominent works of the Early Cycladic civilization welcome the visitors, the largest so far female statue, the two musicians of Keros, the harpist and the auletes (aulos player) together with the most typical of the marble figurines.
Works of stone carving, made not just of white marble, but also of other colourful stones or rock crystal as well as objects of metalworking are highlighted, arranged in categories of tools and weapons, followed by the finds from the settlements and the evolution of pottery.
The Middle Cycladic and the Late Cycladic Period are represented by the numerous and important finds from Phylakopi on Melos and the four successive prosperous cities which excavation unearthed. Significant examples of pottery decorated with figurative representations of humans, animals, birds or monstrous creatures and also with rich and polychrome vegetal motifs (crocus flowers, lilies), spirals and mesh patterns are on display, ending with the famous frescoes of Phylacopi with the flying fish and the lilies, as well as the fragments of the female figures that come from a ritualistic representation of the rebirth of life and nature.